When working with sheet metal, it's critical to use the proper gloves. Your hands can be horribly cut up if you don't wear proper work gloves when working on sheet metals. Strong, comfortable, lightweight and flexible gloves are the best gloves for sheet metal work you need. They allow you to move your hands free while protecting your fingers at the same time. It should also be simple to put on. While you can't tell if these gloves are decent until you put them on, we've reviewed some products and summarized the buying guide for you below.
Why Wear Work Gloves?
If we're handling sheet metal, we need to ensure that everyone on our team is appropriately protected. When working with sheet metal, one of the best ways to protect yourself is to wear Steel & Metal Fabrication Work Gloves designed for the job. It is possible to create open lacerations and significantly deep wounds, especially during the fabrication of the sheet metal itself. Aside from cut concerns, sheet metal is very conductive to thermal energy, which means it can get extremely hot when exposed to flames or hot surroundings. High-quality gloves for sheet metal works are again required to avoid these problems when left outside in temperatures below zero.
How Do You Know Which Material to Choose?
Choosing the proper material is the first step in choosing the right Cut resistant gloves for sheet metal work for yourself. You'll need various considerations depending on your endeavour's nature or hazards. These include but are not limited to:
Cut and Puncture Hazards
Puncture-resistant gloves are needed for gardening, landscaping, construction, cooking, and metallurgy. Cut-resistant gloves can lessen the risk of slicing your hands while working with sharp edges. Look for thick, padded material. A leather glove can protect you from splinters. It can mean reinforcement on the palms, fingers, or knuckle area
Bruising Hazards
Impact-resistant gloves are needed for construction, yard maintenance, woodworking, and other power tool applications. Palm and knuckle cushioning on these gloves. This will absorb a powerful hit or power tool vibration, protecting your hands from chafing, scorching, or bruising.
Hydrochemical Hazards
Some liquid-resistant gloves are needed for woodworking, auto work, painting, and other jobs with chemical use. Find a watertight, flexible glove. For the greatest resistance, choose rubber-coated or waterproof materials. Find concrete gloves with a rubber layer for outdoor or construction work to handle wet chemical materials.
Temperatures
Welding, metalworking, snow shovelling, and outdoor activities in cold weather necessitate protective gloves. Heat-resistant gloves protect your hands from sparks. Many metalworking gloves are fire-retardant to prevent ignition. Cold-resistant gloves are insulated to keep hands warm.
Electricity Hazards
Any job involving electricity may generate an electric shock that could be fatal for workers. Leather or rubber reduces the risk of electric shock when working near live wires. Avoid metal and check for conductive materials.
How to clean and maintain working gloves
There are tens of different types of gloves currently available in the market and they may require different cleaning and maintenance procedures. However, we can generally fall these gloves for sheet metal into three major categories based on the materials and how we can clean and maintain them. We've summarized some steps focusing on the washing and storing methods.
For leather gloves, follow these washing steps:
1. Once you've washed your leather work gloves in saddle soap and cold water, pat them dry with a flat surface. If the water is wrung out, it can cause damage.
2. When not in use, keep the leather gloves in a cool, dry location away from direct sunlight.
3. You can also use a toothbrush to remove debris from the surface. The gloves can be cleaned with half a cup of washing detergent and one spoonful of salt.
4. Remove the dirt by rubbing soap into it with your hands. Remove any remaining residue from the gloves by rinsing them under cold water.
5. As for removing the remaining moisture from the gloves, use a downward swipe. The gloves can be dried naturally using clothes pegs afterwards.
6. The gloves should be massaged gently to prevent the leather materials from hardening. This should be done until the leather gloves are completely dry for around half an hour.
For knit or cotton-based Work Gloves, follow these steps:
1. It is possible to wash knit gloves such as jerseys or cotton in the washing machine. Whether or whether the gloves can be machine washed is usually specified by the manufacturer.
2. Before putting cotton work gloves in the washer, make sure to rinse them well. Dirt and grass caked on top can be easily wiped away in this manner.
3. Pre-rinse them with warm water before putting the gloves in the washer.
4. You can either dry them with the machine's dryer or hang them outdoors, depending on your preference.
For PVC, Rubber, Nitrile, and Neoprene work gloves, follow these steps:
1. Slick-feeling fabrics are ideal for cleaning this kind of gloves. Use extreme caution when cleaning these gloves if they've been exposed to hazardous chemicals.
2. Before removing the gloves, give them a good wash with soap and water. To get rid of the solution, you should use a hose or a utility sink afterwards.
3. Remove your gloves before washing your hands thoroughly, especially if you've been handling hazardous substances with the corresponding gloves.
4. Dry the gloves on a hook afterward. Mildew can be prevented if they are kept dry.
Types of Gloves
Work gloves for sheet metal works can be classified into ten different varieties based on the materials, functions, cut resistance, and other aspects of their use. Depending on your work requirements and goals, you may want to consider purchasing any of the following work gloves:
● Leather-based Gloves
● Cotton or Non-coated Fabric Gloves
● Fabric materials with coating
● Puncture-Resistant Gloves
● Latex Gloves
● Nitrile Gloves ( Nitrile Gloves For Mechanics, Nitrile Disposable Gloves )
● Neoprene Gloves
● Kevlar Gloves
● Impact-Resistant and Vibration-Resistant Gloves
● Liquid-Resistant Gloves
● Butyl Rubber Gloves
● Aluminized Gloves
NoCry Cut Resistant Gloves
NoCry Cut Resistant Gloves is a food-grade glove with ultimate protection. It offers both high performance and versatility. NoCry makes its products for professionals, homeowners, and DIYers.
Cut Resistance
These cut-resistant, long-lasting gloves are four times as strong as leather. To put it another way, they're constructed from the most cutting-edge materials available. These gloves have been certified by ANSI 105-2016 and have EN388 level 5 cut resistance.
Grip, Control, and Fitness
The grip and control are excellent; you won't have to worry about them falling off, slipping, or irritating your skin while you're playing. It's a pair of knife-resistant gloves that may be worn on either hand as they have an ambidextrous design that fits your hands just like typical gloves.
Applications
These gloves can also be used outside of the kitchen for tasks requiring accuracies, such as woodworking, whittling, and carving. You've come to the right place if you're looking for a pair of multi-purpose gloves that you may use when working with sharp equipment. These cut-resistant gloves are also safe for food use that help you cut ingredients in kitchens with no worries.
Pros
Premium quality
Ambidextrous design
Ultimate cut resistance
Affordable
Versatile
Machine washable
Cons
DEX FIT Cut 5 Cru553
DEX FIT Cut 5 Cru553 is another cut-resistant glove with level 5 cut resistance in this list. It comes with FDA-approved food contact use and versatility as well as a complete size range to choose from.
Cut Resistance
Protection from cuts and punctures with the highest level of cut resistance. Perfect for handling sharp objects like blades, knives, cutters, glass, construction materials, and other sharp edges.
Grip, Control, and Fitness
The gloves snug fit for all fingers thanks to an ergonomic design that also provides second-skin comfort. With professional manual dexterity, 13-gauge cool HPPE & Spandex execute on delicate jobs. Even in light oil and water, NON-SLIP grips keep workpieces from slipping and tiredness in the hands to an absolute minimum.
Applications
With CE Certified and fulfilled ANSI Cut requirements, this product allows for diverse applications including carpentry, fileting, fishing, oyster shucking, woodworking, welding, carving, and HVAC.
Pros
Versatile
Various applications
Ergonomic design
Ultimate grip
Reliable cut resistance
Cons
Gorilla Grip All Purpose Work Gloves
These all-purpose work gloves from Gorilla Grip are what you really need for diverse purposes. Coming with polymer palm coating, this particular glove is designed to provide the ultimate grip on greasy or oily objects.
Cut Resistance
While this Gorilla Grip is a decent work glove with ultimate grip, it's not designed for cut resistance. As a work glove, indeed it provides some degree of protection but it won't protect you against direct cuts or punctures. If you consistently work with sharp objects.
Grip, Control, and Fitness
Grease and fluids are pushed away from the palm of the glove thanks to the polymer palm coating. These are high-performance gloves with decent breathability. As for fitness, you should choose the correct size for your hand. Fortunately, Gorilla Grip work gloves ht
Applications
These gloves will help you keep your grip even in the most sticky situations. If you consistently deal with greasy or oily objects, Gorilla Grip work gloves are excellent. However, it's not for situations where sharp objects should be handled constantly throughout time.
Pros
● Ultimate Grip
● Breathable construction
● Versatile
● Complete range of size
Cons
● Not cut-resistant
NoCry Cut Resistant Protective Work Gloves
NoCry Cut Resistant Protective Gloves are designed to keep your hands safe from cuts and abrasions. It's a powerful tool that also happens to be extremely adaptable. Professionals, homeowners, and do-it-yourselfers can all use NoCry's products.
Cut Resistance
The gloves come with CE EN388 level 5 cut resistance which is the maximum possible level of cut protection for work gloves. This means they keep your hands safe from slashing cuts from knives and other sharp objects.
Grip, Control, and Fitness
Tiny silicone dots adorn these gloves, enhancing your gripping abilities tenfold. On the other hand, all-day comfort and breathability are key features of this glove product. This way, you can have full control of what you're actually doing when wearing this glove.
Applications
These are straightforwardly cut-resistant gloves for working with steel that gives you protection from sharp objects. Therefore, these NoCry gloves are ideal for roofing, woodworking, whittling, landscaping, glass working, construction, or other applications with high cut and puncture risks.
Pros
Ultimate cut resistance
Breathable construction
Versatile
Reliable grip
Cons
KAYGO KG11PB
KAYGO KG11PB is a polyurethane-coated safety knit work gloves that come in a pack of 12 pairs. It's designed for general duty work and to provide exceptional grip and some protection.
Cut Resistance
While these gloves have a much higher level of durability compared to cotton gloves, they're not cut-resistant. Even the manufacturer doesn't recommend them for heavy-duty work. At this point, you can rely on these gloves for protecting your hands against cuts and punctures.
Grip, Control, and Fitness
Good abrasion performance is provided by the polyurethane coating on the palm and fingertips, which enables excellent dexterity and tactile sensitivity in both dry and somewhat wet/oily circumstances.
Applications
As general-purpose work gloves, this particular product is quite versatile. The applications can include gardening, warehousing, cleaning, DIY, landscaping, auto repairing, and many more. However, again, they're not suitable for heavy-duty work.
Pros
Versatile
Ultimate grip
Great value for money
Good dexterity
Cons
HANDLANDY Work Gloves
HANDLANDY Work Gloves offers functionality and comfort for the wearers. Unlike generic work gloves, these gloves have been reinforced and cushioned to provide a better user experience. That also makes this particular work glove ideal for different applications.
Cut Resistance
HANDLANDY work gloves come with foam padding that provides some protection and absorb some impacts but they're not essentially cut-resistant. As for metal roofing applications, you'd still need to be careful if you'd be wearing these particular gloves.
Grip, Control, and Fitness
The Adjustable hook and loop closure cuff for simple on and off, and dust-stopping during labor. Your hands will remain cool and comfortable thanks to the Spandex construction on the back. The palm is made from leather palm, so you can expect a better grip when handling metal roofs.
Applications
Perfect work gloves for men and women ideal for mechanics, construction, yard work, drivers, farmers, gardeners, hunters, DIYers, and outdoor workers. The availability of different colors would also meet most preferences.
Pros
Comfortable
Functional
Stylish
Versatile
More color options
Touchscreen capable
Cons
Comparison Table:
Buying Guide: Best gloves for sheet metal work 
Sheet metal work encompasses a wide range of manufacturing activities and tasks since it involves the creation of metal components or products. You'd have to cut, bend, form, roll, and connect metal sheets to complete the job. There are a number of applications where your hands are at risk, so you'll need a lot of protection for them. Consider the factors below to obtain the best Sheet Metal Handling Gloves for your sheet metal works.
Fabrication
Consider the materials used in glove manufacture in terms of both their quality and their comfort. Sheet metal gloves are available in a variety of materials, including polyester, nylon, kevlar, Dyneema, and kevlar. Your choice would depend on Which Gloves to Wear When Working with Certain Metals on the job site. Manufacturers may also combine different materials to achieve the desired level of protection.
Size and Comfort
Gone are the days of squeezing your hands into a pair of gloves until they splinter and bleed. Size is never a factor to be taken for granted since it affects the functionality and comfort aside from the construction and material. Try on many pairs of gloves before you find the right fit. If you feel any problem about size and comfort, take a time and go through How To Measure Gloves With Size Chart.
Cut Resistance
One of the main dangers is the potential of wounds from cuts and punctures due to contact with highly sharp sheet metal edges. Therefore, the most important thing to keep in mind while shopping for gloves is their cut and puncture resistance.
The industry's current cut-resistance standards for personal protective equipment (PPE) are a crucial consideration for both you and your business. Testing for abrasion, puncturing and tearing as well as the amount of force required to cut or pierce the glove material has become fundamental.
Temperature tolerant
In the sheet metal sector, heat resistance might be as crucial as cut resistance in PPE gloves, depending on your unique job role. Gloves used in metal fabrication must be able to withstand the high temperatures that are common in the workplace. When picking a glove, including Kevlar reinforcement into the manufacturing process can be a factor that you can crucially consider.
Dexterity
Sheet metal workers may face a significant problem with hand tiredness, especially when working long periods. Rigid PPE gloves make it easier for your hands to become fatigued, which can lead to mishaps and injuries. There are lots of work gloves for dexterity on the market but to maintain proper fit from dexterous work, you should use  Best Work Gloves for Dexterity .
Breathability
The importance of work glove comfort cannot be overstated in any work environment. If you deal with sheet metal, you'll want to make sure your gloves are comfortable, as you'll be wearing them for the duration of your shift.
When dealing with metal, the only alternative is to wear a metal cutting glove for the job. A great level of comfort is required while providing such substantial protection. Breathability is an important consideration in terms of comfort. Workplace productivity can be impacted by having clean, dry hands.
FAQs 
Which ANSI Cut Level Should I use?
If you need gloves for jobs like heavy-duty jobs, look for the ones with cut resistance ANSI level of A5 or higher and/or E to F (EN 388). These give you robust protection from abrasion, cut, puncture, and other damaging contacts.
What are the Methods for Testing Cut-Resistant Gloves?
Specifically, the ISO 13997 and the Coup Test are both cited in reference to the EN388 for testing the cut resistance. The Coup Test measures the cut resistance of a material by counting the rotations required to cut through it with a circular blade moving laterally.
Are there Proper Gloves for Handling Most Abrasive Materials?
Workers wear abrasion-resistant gloves to prevent hand abrasion from abrasive job conditions. Fabric and leather gloves can be used to shield hands from abrasion in jobs where the risk of abrasion isn't as high. Manufacturers may also reinforce their gloves to withstand higher levels of abrasion.
What are cut-resistant gloves made of?
Various materials. Be sure to check the manufacturer's rating for the glove you're using to determine the level of cut. These include cotton and leather(level 1), spectra fiber(level 3 to 5), Dyneema(level 2 to 4), Kevlar(level 2 to 3), fiber-metal(level 4 to 5), metal mesh(level 5), and SuperFabric(level 5).
Is it Okay to Handle Metalwork Without gloves?
Wearing gloves when working on metals is highly recommended. However, some metal workers prefer to wear no gloves at all to obtain more dexterity and control. As for safety reasons, most authorities would suggest wearing gloves for metalworking.
Final Thoughts 
Fabric gloves will be more cut-resistant than other glove types because of their fabric composition which makes them eligible for sheet metal working. Gloves with higher levels of cut resistance are the best gloves for sheet metal work in which there are higher hazards or cuts and punctures. As for safety use, you can use certified cut-resistant work gloves only.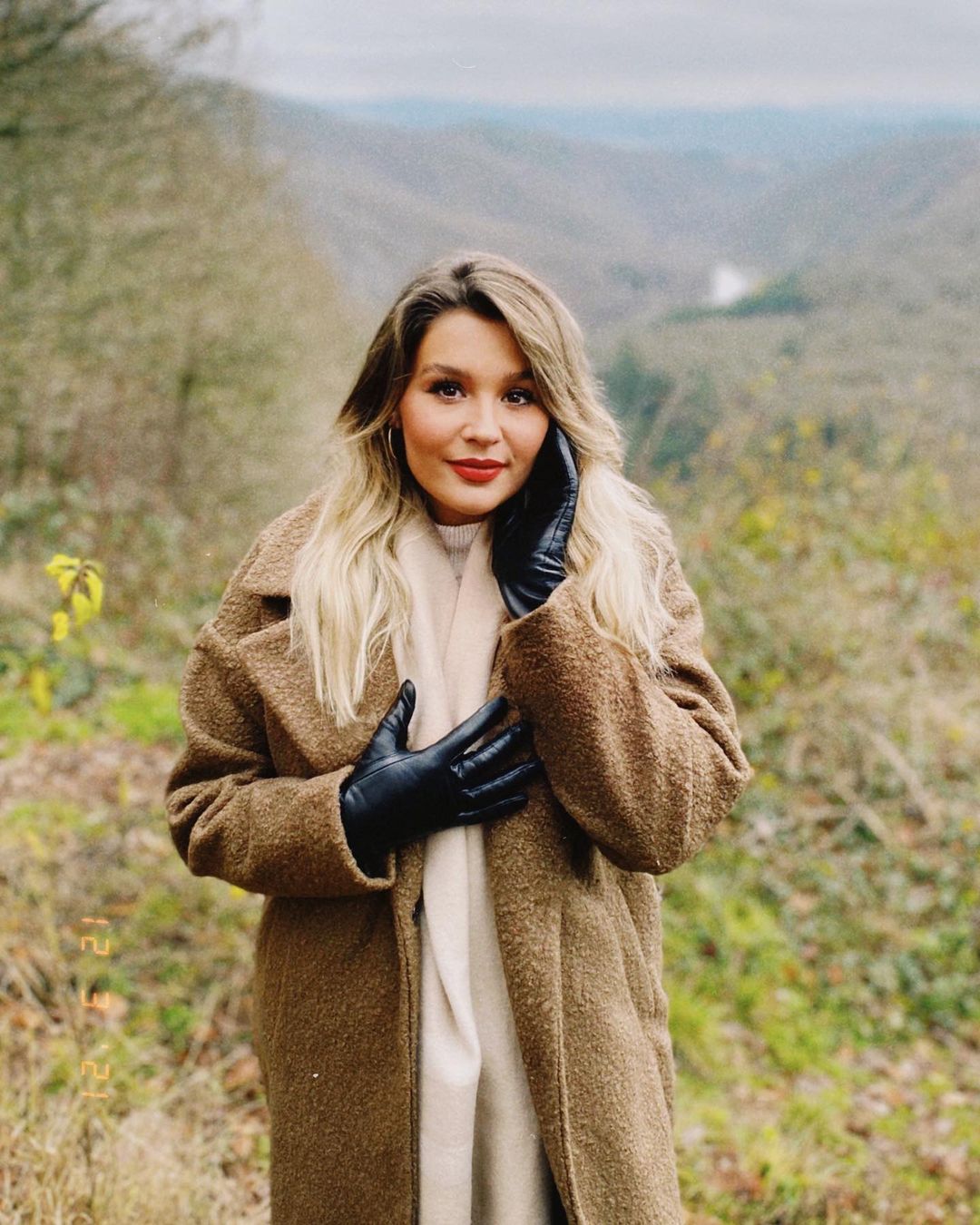 I am not a good blogger but I started blogging when I was in my college. one day scrolling my social media pages and top of the page one notification was coming like this " earn money from blogging".then I clicked that notification. After that, I was confused that which niche is better for me. Finally, I selected the niche and I was comfortable with that glove's reviewer.