Wool gloves are easy to damage. Especially during washing. If you are not careful enough, it results in shrinking, pilling, and, in the worst-case scenario, unraveling. Learning how to clean your wool gloves without shrinking, helps you preserve their fit, warmth, and softness. 
This post contains a step-by-step guide to washing wool gloves to help you out. It explains how to prevent color damage and pilling of the wool, and also describes the appropriate cleaning agents to wash your favorite pair. Have a look!
How to Wash Wool Gloves Correctly?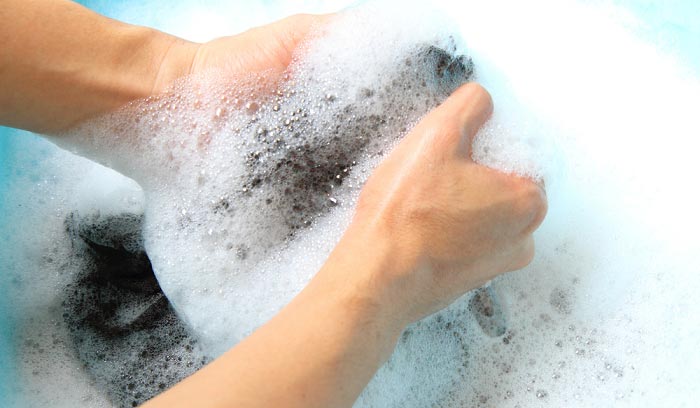 Wool gloves are excellent at stopping harsh winter winds and keeping your hands warm. Not only that, but these gloves are soft and keep your skin from cracking and drying out. But they require proper maintenance for durability. Before we look at how you can wash your wool gloves correctly, let's look at the items you'll need for the process.
Things You Will Need to Prevent Shrinking 
If you want to avoid the shrinkage of your wool gloves, be very careful while washing them. To carry out this process with no hindrance, you will need the following items:
A small bowl or tub for washing the gloves in it.

A mild detergent

Some salt if your gloves are made from dyed material

Rubbing alcohol

Warm water

A small towel

Hanging clips
How to Hand-Wash Your Wool Gloves?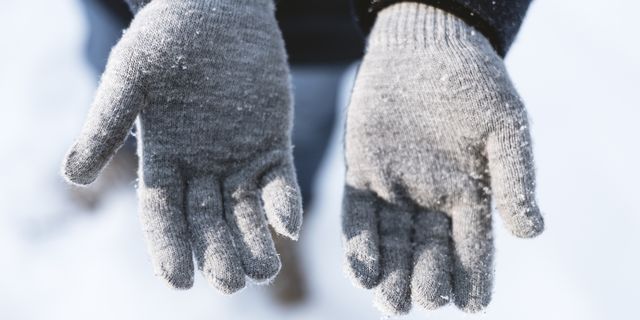 Once you have gathered the tools, here is how you will wash your wool gloves to make sure that they don't shrink:
Step 1: Prepare the Water 
First, take your bowl and fill it with water. Make sure that the water is at optimum temperature. Meaning, it is neither too hot to destroy the wool fibers nor too cold as well. It has to be at a warm temperature so that you can clean your gloves without messing with their material quality. 
Step 2: Add in the Detergent 
Once your water bath is ready, you can add a mild detergent and mix it in. Remember, you don't want heavy cleaning agents as they can damage the wool. That is why use a mild detergent compatible with linens and wools. 
Also, if your gloves are dyed, add some salt to preserve their color. This will stop the color from leaking and fading out later. 
Step 3: Soak Your Gloves and Scrub Them
Once your detergent and water mixture are ready, add your gloves to the water. Soak them for a little while and start scrubbing gently. You don't have to be harsh in the process or use any brushes. Gently scrub the gloves with your hands and see if they're clean before moving on.
Step 4 (Optional): Add Rubbing Alcohol 
If your gloves have stubborn stains or dirt marks, you might need rubbing alcohol to clean the stain. Add a little bit of alcohol to the stain and scrub the glove until you get rid of the troubling marks. After that, check your gloves one last time to see whether you missed any spot. If not, you can move forward.  
Step 5: Dry the Gloves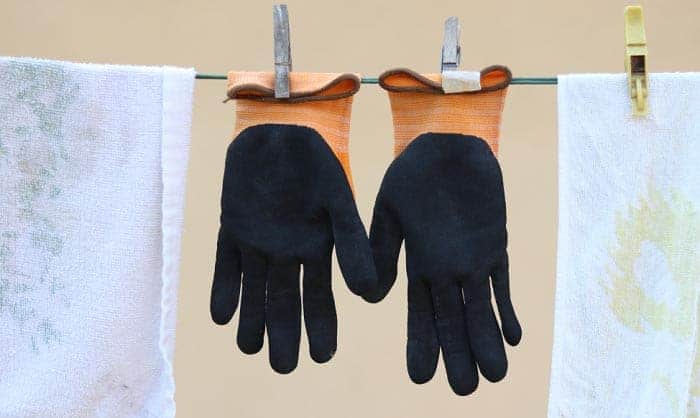 Take the gloves out and dry them using your small towel. Hand drying can speed up the process and preserve the material's softness. Once done, you can lay down your gloves for air drying.
Step 6: Hang Them and Put Them in the Refrigerator 
Using your hanging clips, hang the gloves for drying in the air. That said, if your gloves are fluffy and made with natural fibers, you might want to store them in the refrigerator. Simply put the gloves in a ziplock bag and keep them in the fridge. It will prevent shrinkage and keep your gloves' material intact and soft.  
Can I Machine Wash My Wool Gloves? 
Washing your wool gloves in a machine is an absolute no. Machines can be harsh on the fabric, especially materials like wool lose all their shape. That is why if you are thinking of washing your wool gloves in the machine, it is better that you don't wash them at all.
Do Wool Gloves Last Long? 
If you take good care, wool gloves can last you a lifetime. But you have to take precautions and follow the manufacturers' guidelines properly. Avoid machine washes, stay away from bleach, and never use harsh detergents on the fragile material. If you are careful, you can wear the same gloves winter after winter.
Why Are My Wool Gloves Shedding? 
Woolsheds if you use harsh chemicals on it. As discussed above, natural fibers need optimum temperatures to maintain their structure. That is why you have to take precautions to avoid shedding. Lay your gloves for drying and store them in a cool place so that your gloves stay soft and don't shed later once they're dried.
Conclusion
Wool gloves are produced from natural and synthetic materials. This material can shrink if not washed with precautions. To preserve the texture and stability of wool fibers, follow the above-described procedure to hand wash your wool gloves. This step-by-step guide will help you preserve your gloves from shrinkage and maintain their quality for a long time.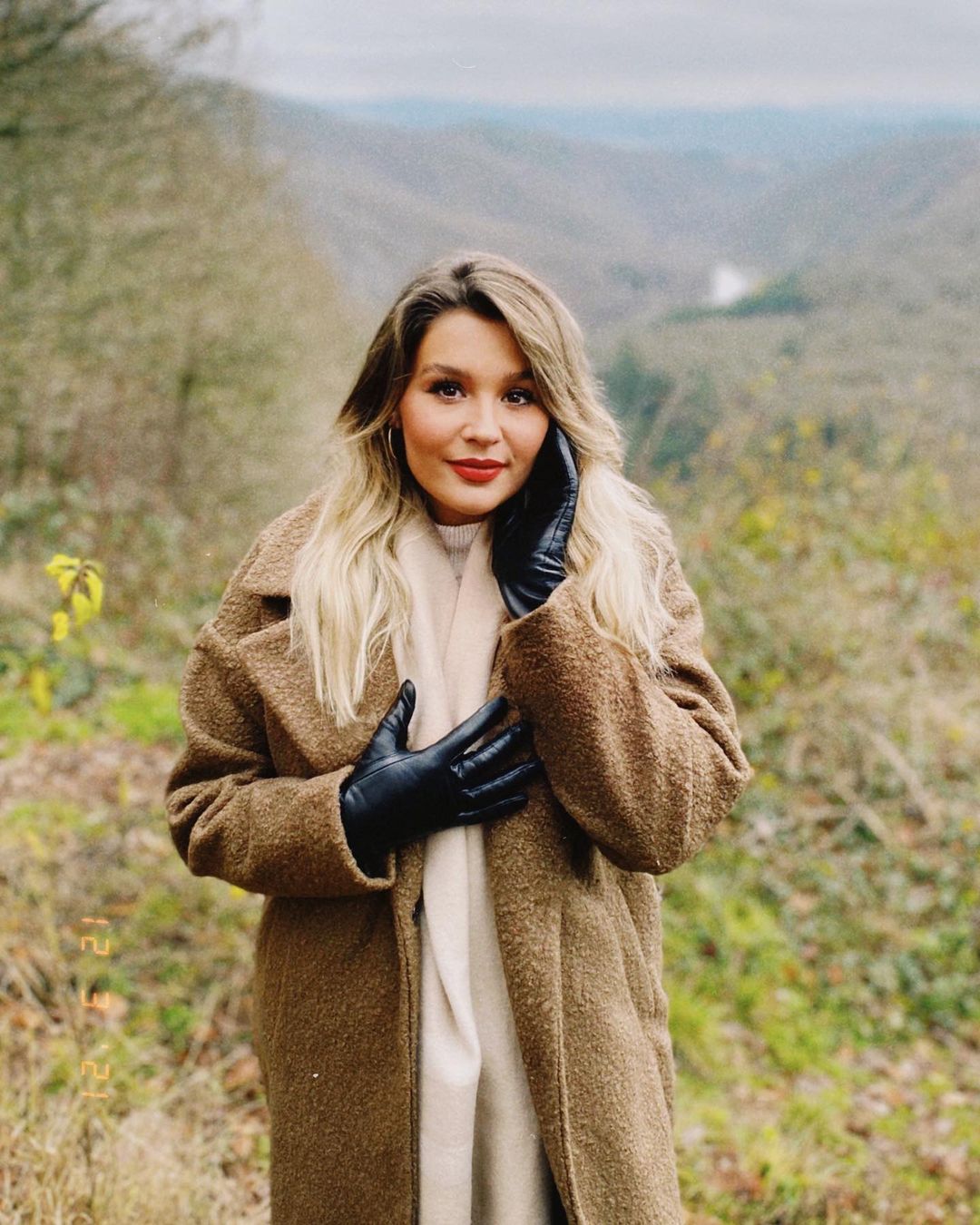 I am not a good blogger but I started blogging when I was in my college. one day scrolling my social media pages and top of the page one notification was coming like this " earn money from blogging".then I clicked that notification. After that, I was confused that which niche is better for me. Finally, I selected the niche and I was comfortable with that glove's reviewer.