A pair of wool gloves are a must in everyone's wardrobe, especially during the winter season. Wool gloves are known for their warmth and softness. The best wool gloves will keep your hands toasty without limiting activities.
Our recommendation is Lona Scott Cashmere Gloves. They offer the perfect combination of aesthetics and functionality ​rendering them ideal for use on almost any occasion.
We've tried and tested dozens of wool gloves and have compiled a list of our favorites. We've also included some useful buying hints to get your hunting started!
Keep reading!
How Does Wool Gloves Keep You Warm
Wool is a natural fiber and an excellent insulator so that it can retain heat against your skin for maximum warmth.
The structure of the fibers in wool gives it its insulation abilities. Each fiber is made up of many smaller fibers, so when you have a large number of these fibers packed closely together, you get a material with a lot of space between the individual fibers.
This means there are lots of pockets where air can be trapped and kept close to your skin.
Wool can also absorb up to 30% of its weight in moisture without feeling damp, which makes it highly water-resistant but not waterproof. They'll dry quickly if they do get wet.
Pros and Cons of Using Wool Gloves
Wool has very good moisture-wicking abilities. If your hands sweat, wool will absorb it and draw it away from the body so you won't feel damp.
Wool gloves are the perfect solution if you have Raynaud's Syndrome; wool will help your hands retain heat.
Wool is also anti-microbial, meaning it has natural properties that prevent bacteria's growth. This prevents your hands from smelling after wearing wool gloves for extended periods.
The biggest disadvantage of using wool is that it can shrink. The wool fibers are naturally somewhat elastic, but once the fabric has been stretched out, it can't usually be brought back to its original size.
Also, some people may experience slight itchiness from the wool.
How to Choose the best Wool Gloves
Here are some tips on what to look out for when looking at buying a pair of wool gloves:
Percentage of wool
The first thing you should look at is the percentage of wool in the gloves. A lot of wool gloves are not made of 100% wool; the higher the ratio of wool, the better quality the gloves will be.
Gloves made of 100% wool are typically thick, good for retaining heat, but also expensive.
Some combination of fiber can make for a quality glove. The minimum ratio for a good blend is 50%, but we would recommend that you aim to go above this with at least 70%. This will provide you with better insulation and sufficient warmth.
Polyester, acrylic, nylon, and elastane are common fibers that make wool blend. These blends can be better for maintaining shape, less itchy, and softer.
Wool types
As wool is a natural fiber, it can vary considerably in quality, softness, and ease of care.
The following list describes the most general types of wool for gloves along with their characteristics:
Lambswool
Lambswool is made from the first shearing of a sheep, and as a result, it is very soft. The wool has crimpy fibers, and the wool can hold moisture without feeling wet. Its natural elasticity allows it to stretch and then return to its original shape without being stretched out.
Merino
The most popular type of wool is due to its softness and insulation properties. It is very comfortable against the skin and has a good ability to transport moisture, making it suitable for activewear use. Merino wool will not itch or crease, making it a popular option for people with allergies.
Cashmere
Cashmere is typically found in mid to high-range gloves, offering the highest warmth to weight ratio. Cashmere's unique thermal properties make it the most weather-resistant natural fiber. It is considered one of the softest fibers and has a fine, silky texture.
Alpaca
Alpaca wool is soft and silky. It tends to trap heat when wet, making it ideal for cold environments. Alpaca fibers are hollow, which is how they trap heat so effectively. These gloves will keep you warm, but they might be less flexible.
Rag wool
Rag wool is soft and absorbs moisture but does not insulate well against cold temperatures. Usually made from a blend of mostly nylon or acrylic. They are affordable options and recommended for use in the spring and fall seasons.
Lining and Insulation
A soft fleece lining provides additional insulation and wicks sweat away or makes hands dry. A synthetic fiber filling can provide extra warmth.
Thinsulate lining is a good option in colder climates. Thinsulate is a special insulating material with low bulk and exceptional effectiveness for trapping heat.
It provides more warmth than fleece linings without adding bulk, making it ideal for dexterity when worn under gloves.
Outer Shell
Wool gloves usually come in two different types of shells: fleece or leather. Leather offers the best dexterity while providing decent flexibility. It also will be good to retain body heat and provide a barrier against the wind for additional warmth.
Fleece does not protect from wind or water but does offer excellent dexterity while providing warmth.
Construction quality
Quality construction is key to warm wool gloves. The more tightly knitted, the better they will trap body heat.
Hand-stitching and darning are also important details that should not be overlooked; it refers to how securely attached all parts of a glove are and how much one should expect them to come apart during use. Both of these details give you a better idea of how long your gloves will last.
If you can, look for gloves with double stitching over single stitching in the fingers and palm. This means more insulation between your hand and exterior shell.
Cuff or No Cuff
A basic cuff is just that–a short cuff-style covering for your wrist. An extended or elastic cuff covers the wrist completely up to about the middle of the forearm. Extended cuffs can be another layer of insulation, and they're a good bet in areas where the temperature plummets.
If you frequently have cold hands or just want extra protection from the wind, consider a pair with stretchy cuffs.
How to Choose the Right Fit and Size
Sometimes, people make the mistake of assuming that because they are made out of wool, one size will fit all. Because wool is a natural fiber, it can shrink or stretch in reaction to its environment.
If you buy a pair for an older person with diabetes, it's important to make sure they are not too tight.
However, if you are buying them for yourself or family members who will use them for outdoor winter activities like backcountry skiing or running, then choose the right size that fits you well.
Here is a general idea about how to measure your hand to find the right fit and size of wool gloves:
Thumbs Up: Make sure the thumb of your wool glove has an inch to spare on the tip and the side of the palm while your hand is in a fist position.
Fingertips: Check whether there is a one-half inch of space between your fingertips and the tip of each finger (where each fingertip meets the palm).
Wrists: Your wool gloves should cover your wrist with up to two inches of overlap beyond your hand in a fist position.
14 Best Wool Gloves review
Winter is coming, and you're going to need some new gloves. Whether it's for keeping your hands warm while running, working out, taking a walk, or shoveling snow – we've got you covered.
1. Best Overall: Lona Scott Cashmere Gloves
Lona Scott Cashmere Gloves are made of 100% genuine cashmere and have a thick lining that feels great on your hands. The cashmere is soft and luxurious feeling against the skin, with the same thickness throughout the fingers and palm.
Lona Scott Gloves are thick and warm enough for outdoor activities on cold winter days. They have a good grip, so you'll feel confident in your dexterity. The look is elegant and timeless, making these gloves appropriate for any occasion.
You'll appreciate the cuff design that keeps wind from going up your sleeve. The cuff is a knit fabric with just the right amount of stretch that it doesn't bind when you move your hand or wrist.
In addition to being an all-purpose wool glove, Lona Scott Gloves are a good choice for people who have allergies. As a natural fiber, cashmere is hypoallergenic, so it's less likely to irritate.
They are true to size but have a narrower width across the palm to fit someone with a medium or small hand. There are no adjustments for size, so if you have larger hands, these might be too tight for you.
Pros
Made of 100% cashmere
Thick lining
Soft and luxurious inside
Elegant design that's appropriate for any occasion
Good for people with sensitive skin
Cons
2. Best Fingerless Wool Gloves: ViGrace Fingerlerless Gloves
The versatile ViGrace Fingerlerless Gloves are perfect for people with dexterity problems. The fingerless design makes it easy to do tasks that require precision, like drawing or knitting.
The fabric is a blend of wool and acrylic, so it's soft, warm, and breathable. It offers the same benefit as traditional wool gloves, but it allows more air circulation so your hands won't get sweaty.
The palm is made of pigskin leather, giving you a solid grip on your phone, keys, or other objects. The grip is nonslip so that you won't lose hold of things easily.
These gloves are versatile and comfortable, so they're good for various activities. People with arthritis love the ease of these gloves.
The velcro on the backhand is a nice touch, but sometimes it can be annoying. The velcro can get caught on anything it comes into contact with.
Pros
Good for people with dexterity problems
Warm and breathable material
The nonslip grip on the palms
Cons
The velcro can catch on anything it touches
3. Best Military Wool Gloves: Mcguire Tactical Gloves
These gloves are made in the USA and pass US military specifications. They're one of the best wool gloves for protecting your hands when you might need to handle something sharp or fall on a hard surface.
Mcguire Tactical Gloves are 70% wool and 30% nylon, offering exceptional warmth with breathability. The nylon makes them dry faster, so they're not as bulky and retain their insulating quality when wet.
They are comfortable, soft, and stretchy, so they'll fit the contours of your hand perfectly, even if you have wider hands. But it can be a bit snug when you first try them on, but the wool will stretch to accommodate your body.
They also can be used as a base layer for bigger gloves in extremely cold weather conditions. The cuffs hit at the perfect point on the wrist, creating a seal to keep out wind and snow.
These gloves are the best military wool gloves because they can be worn in any environment or condition. The nylon offers durability, while the wool ensures warmth when you need it most.
They run small, so it's recommended to order one size up.
Pros
Made in the USA
Stretchy and comfortable
Fit well under other gloves
Pass military specifications
Cons
4. Best Work Gloves: OZERO Work Gloves
These gloves are the best wool gloves for working outside because they offer high flexibility without compromising durability. The OZERO Work Gloves are good for heavy-duty work or outside work that requires dexterity, like landscaping or construction.
The design mimics the look of cowhide leather. You get all the ruggedness of cowhide which is rustic, but at the same time, it remains sleek and stylish.
Like genuine leather, the OZERO Work Gloves are water and windproof. They're also puncture-resistant, so you won't get a tear in your glove when working on dangerous tasks.
The thick lambswool lining is great for insulation and comfort. It's soft and can be worn next to your skin without irritating or itching it. The lining is also non-irritating for people with sensitive skin, so you don't have to compromise quality for allergies.
The only real complaint we have about OZERO Work Gloves is that the thumb is a bit big for people with smaller hands. The rest of the glove fits great in medium, large, and extra-large.
Pros
Thick lambswool insulation
Windproof, water-resistant, and puncture-resistant
Stylish cowhide design
Cons
Thumb is a bit large for smaller hands
5. Best Merino Gloves: Smartwool Merino 250 Gloves
The Smartwool Merino 250 Gloves are the best merino wool gloves because they offer all the things you'd want in a glove, but with a softness of merino.
Merino wool is a fine, luxurious material that's become popular with clothing lines for its comfort and ability to resist odor. The side benefit is that it doesn't feel bulky or restrictive.
These gloves are a great all-purpose choice for casual use. They're not too thick, so they don't make your hands hot and sweaty in warm weather. You also have the option to use them as an underlayer if you need more warmth for skiing or snowboarding.
The only complaint we have about these gloves is that the sizing chart isn't consistent; they may run small.
Pros
Great as casual gloves
Ideal as an under-layer
Feels soft against the skin
Cons
The sizing chart can be inconsistent, order up a size or two to be safe
6. Best Cashmere Gloves: Fishers Finery Cashmere Gloves
When a glove is made with cashmere, your hands will enjoy a superior warmth that other materials can't match. This is because cashmere has superior insulation qualities, trapping air and holding your body heat closer to the surface of your skin.
The inside lining of these gloves is 100% cashmere, so every inch of the glove is pure luxuriously soft feeling. The knitted exterior is tightly-knit with just the right amount of stretch to make them fit well without feeling too thin or flimsy.
You'll get lasting use if clean with hand wash only, and you should use a special detergent made for wool to keep them in tip-top condition.
These gloves are made in one size only, but they do stretch a little bit to fit most hand sizes.
Pros
Made from 100% cashmere
Highly durable, well-made
Good for everyday use
Cons
One-size only, may not for people with larger hands
7. Best Alpaca Gloves: AndeanSun Alpaca Fingerless Gloves
Alpaca wool is a natural material that's highly versatile. It's similar to cashmere in its softness, but it has many practical uses.
It retains less water than regular wool, so it's more lightweight and breathable without sacrificing insulation. Alpaca also insulates well against both heat and cold, making them great for outdoor activities.
These gloves are made with alpaca 93% yarn, so they're naturally breathable and lightweight without being too thin. The knitting inside the glove is very tightly-knit, so you'll have a sturdy pair of gloves that can withstand wear and tear well.
Since these are fingerless gloves, it makes them a great choice for people who want to wear gloves while performing manual labor but don't want the bulk of an entire glove.
Our only complaint about these gloves is that the wrist area is tight. This may be uncomfortable for people with larger wrists.
Pros
Great insulation
Good for everyday use
Well construction
Cons
The wrist area may be too tight
8. Best for Winter: Ozero Winter Gloves
These gloves were made to be the ultimate winter glove. Keeping your hands warm is the top priority of winter gloves, and these gloves manage to do that well.
Lambswool inside is soft, thick, and fluffy. It's a great insulator that traps air well to keep your hands warm. Further, the Ozero winter gloves are also insulated with a layer of TPU, so the waterproofing is extra secure.
You'll get the dexterity you need through the goatskin leather on the fingertips. These fingers should allow you to use your smartphone. The palms are reinforced with cowhide leather for firm grip and durability when performing manual labor like shoveling snow or tilling the soil.
Our only complaint about these gloves is that the sizing chart isn't accurate, so it's best to go up a size or two just to be safe.
Pros
Well insulated for exceptional warmth
Extra grip on the palms and fingers
Great for any outdoor activity in cold conditions
Cons
May run small, size up a size or two
9. Best for Snowsport: Pure Athlete Wool Ski Glove
These gloves are meant to be waterproof ski glove liners. They are made with 50% merino wool, which is soft, silky, and smooth.
The blend between merino, acrylic, and nylon adds more insulation that traps air well while also helping to wick away moisture. This helps you prevent sweaty hands or skid-prone palms.
We love these gloves because of their elasticity, making them great for fine motor skills. They have a slim profile, so you can easily wear your ski jacket without feeling too bulky.
Our only complaint about these gloves is that the sizing runs small, so you may need to go up a size or two depending on how tight of a fit you want.
Pros
Lightweight and smooth
Good insulation for cold conditions
Great dexterity and grip
Cons
May run small, size up a size or two.
10. Best for Raynaud's Syndrome: RefrigiWear Thinsulate Gloves
The RefrigiWear Thinsulate gloves are great for people with Raynaud's syndrome who want to keep their hands warm while still having enough dexterity for light work.
These convertible gloves are a two-piece design with a mitten and fingerless style. Inside the glove is a thin Thinsulate insulation, which traps air well and provides incredible warmth without feeling bulky.
You'll get a nice amount of breathability for sweat-free hands, and the wool blend has a soft, silky feel that's great for everyday use.
The velcro strap allows you to adjust the fit so that you can have a precise glove with just enough room for finger movement.
Our only complaint about these gloves is that they are sized small, so you may want to go up a size or two if you prefer looser-fitting gloves.
Pros
Great insulation for warmth
Lightweight and breathable
Good finger dexterity
Cons
May run small, size up a size or two.
11. Best for Hunting: Badlands Merino Hunting Gloves
The Badlands Merino Hunting Gloves were designed with functionality in mind that hunters appreciate. There are no frills, just the features you need to go out and get your game.
These gloves are made with a moisture-wicking design that helps prevent sweaty palms so you can have a better grip for shooting. The liner is simply merino wool, which is soft and warm. It's not too thick, so it is good for keeping your hands mobile.
The thickness also may be a drawback, so they may not be good for really cold weather. They're more meant for mild autumn weather than wintertime.
Pros
Good grip and tactile feel for hunting
Lightweight and breathable
Cons
It may not be warm enough for colder weather
12. Best for Driving: Alepo Driving Gloves
The Aleppo Driving Gloves are great for anyone who needs to drive but hates how cold their hands can get while doing it. Instead of wearing bulky gloves that may feel restrictive, you'll have no resistance with these smooth leather gloves.
They are made with a cashmere lining on the inside that provides warmth without making your hands sweat. The palms have a solid grip to have a better hold on the steering wheel.
With the smooth leather exterior, these gloves are stylish enough to wear when you're not driving, making them perfect for everyday use in mild weather.
The full touchscreen capabilities are great for anyone who likes to control their music or phone without having to take their gloves off. They're not as warm as other gloves, so they're not ideal for colder climates.
Pros
Good grip and tactile feel
Touchscreen compatible
Versatile and stylish design
Cons
Not warm enough for extreme cold weather
13. Best for Running: Achiou Winter Gloves
The Action Winter Gloves are a great option for anyone who needs to run outdoors in the morning.
Made with a cashmere blend, they have more warmth than other running gloves, but the material is still thin and soft. The design has excellent breathability and absorbency, so you don't make a mess when your hands sweat.
The elastic waistband keeps the gloves snug to your hands, and the slip resistance gives you a better grip on your equipment. The silicon on the fingertips is a great touch that makes it easier to use a smartphone while your gloves are on.
The only drawback about these gloves is that they're not the best for really cold weather, but other than that, they're great for any runner who wants to use their simply needs something that will do the job.
Pros
Good breathability and absorbency
Touchscreen compatibility
Great grip on equipment
Cons
Not warm enough for extreme weather
14. Best for Fishing: Popotok Winter Gloves
The Popotok Winter Gloves are a good choice for any fisherman because the tactile feel they offer helps improve your fishing experience.
These gloves are made with sheepskin leather, which is tough enough to protect you from the sharp edges of your equipment while ensuring you have a better grip on them.
The cashmere lining not only keeps your hands warm but it helps wick sweat away. This will help prevent the gloves from being too slippery when you have to grab a net of fish.
The leather exterior ensures the gloves are windproof and waterproof. Order the bigger size if you have a wide hand and may have trouble finding a fit.
Pros
Great tactile feel for fishing
Warm and absorbent lining
Solid grip on equipment
Waterproof and windproof
Cons
It may be small for wide hands
How to Clean and Care for Your Wool Gloves
Proper care and maintenance of wool clothes are important to lengthen their lifespan, ensure excellent quality, and maintain a clear appearance.
Make sure you follow these steps if you want to keep your gloves performing at their best:
Before you begin, make sure that you read the washing instructions on your gloves. Generally speaking, cold water or a cold wash cycle will be best for your wool gloves.
Wool can handle temperatures around 30°C (86°F), but not much higher. So make sure you don't use hot water or place the gloves in a hot dryer because this can cause shrinkage and damage your gloves.
You should also be careful when it comes to detergents, as some detergents may contain chemicals that can damage wool or leave a residue that can attract moisture. Make sure you use a mild detergent on your gloves, or if possible, try using specific cleaning products made for wool.
After washing your gloves, you will need to rinse them thoroughly with cold water until all detergents have been removed.
Next, you will need to squeeze the excess water out of your wool gloves gently. Never wring or twisting your gloves as this can stretch them out, and never hang them up to dry because the stretching action of hanging can damage your gloves.
If you are using a washing machine, make sure you place your gloves in a laundry bag to protect them from the agitator.
After rinsing your gloves, lay them flat on a towel to air dry, or if you need them quickly, you can use a hair dryer on a low setting. Never hang your gloves up to dry, as this can stretch them out of shape.
Step 6: Once they are completely dry, you can store your gloves in a drawer. The best place to store them is in air-tight plastic bags, as this will reduce the risk of moisture damage.
How to Stretch and Unshrink Wool Gloves
If you have shrunk your wool gloves, don't worry. You can stretch them back out to their original size, but be careful because you could damage the material if stretched too far.
Steps to Stretch Wool Gloves:
Fill a bowl with lukewarm water and a few drops of hair conditioner or fabric softener. Soak your gloves in the bowl for around 15 minutes.
Gently stretch your glove back to its original size. If it doesn't return to its original shape, soak the gloves for another 5-10 minutes and try again.
Rinse your gloves with cold water until all of the conditioners are gone.
Lay your gloves flat on a dry towel and pat them until they are completely dry.
Why this works
Wool is a natural fiber, so it will stretch when wet. Conditioner or fabric softener helps to shrink wool material by relaxing up some of the scales that make up the fabric, which reduces its size.
How to Identify Real or 100% Wool Gloves
To identify if your gloves are made from genuine wool, you need to burn a small piece of the material. If it smells like burning hair or singed hair, it means the gloves are made from genuine wool. If the material smells like burnt plastic, it means that your gloves are not pure wool and may contain synthetic materials.
The biggest indicator of whether your gloves are supposed to be made from wool is the price. If they are closer to $10/pair, you can be certain that the gloves are not made from 100% wool. Generally, genuine wool gloves are priced from $30/pair.
Gloves vs. Mittens: Which is Better on Cold Days
Both options give good protection for your hands and keep them warm. There is not a huge difference between them in this aspect, so which should you choose?
The pros of wearing wool gloves are that they allow for more agility than mittens. They can be used to work with small tools, open up zippers and buttons on coats, etc. Wool gloves are also lighter than mittens, so they feel less cumbersome to wear for long periods.
Wool gloves can be less warm, especially when compared to mittens. When you consider this aspect, it is clear why wool gloves may not be the best choice for serious winter conditions where one will need maximum protection from the cold elements.
Wool mittens are better for very cold climates than wool gloves because they keep your hands in one place, like inside pockets, thus helping to retain body heat better than when your hands move like in wool gloves.
To summarize, the wool glove may not be the best choice for cold climates where lots of protection is needed, and the mitten may not be best when dexterity is required.
How long does a wool glove last?
Wool gloves can last up to six years or more if they are well taken care of. Sharp objects and harsh chemicals can damage wool gloves, so it is important to try and avoid those things as much as possible.
What are the warmest wool gloves?
The warmest wool gloves are cashmere gloves. However, alpaca and merino also provide significant warmth.
Is wool blend itchy?
It will likely not be itchy if the wool is blended with other materials. However, if wool gloves are made out of 100% wool, they may be slightly itchy to some people.
Do wool gloves shrink in the washer?
If they are machine washed, they may shrink. It is best to wash them by hand instead.
How often should I buy new warm gloves?
A good rule of thumb is to have at least two pairs on hand at all times, so you are prepared for any weather.
Why should I wear wool gloves?
Wool is naturally warm, stretches to fit your hands, and is durable. Wool provides a barrier from the cold and protection from wind and rain. It's also breathable, so you won't feel overheated wearing it.
Are wool ski gloves waterproof?
No. But many ski gloves are designed with a water-resistant material. If you want wool ski gloves that are also waterproof, look for ones made out of synthetic materials or lined with Thinsulate insulation.
What is the best waterproofing solution for my wool gloves?
Waterproofing your wool gloves will only ruin them and cause them to absorb moisture. It's best to choose gloves designed to be waterproof or rain resistant.
What is the best way to remove water stains from wool gloves?
Wash your hands with soap and warm water before you try removing any water spots on your wool gloves. If there are still marks on them, gently rub them using a soft rag and mild soap.
Do wool gloves block the wind?
Yes, but not as good as other materials such as leather. Wool gloves can stand up to the light wind.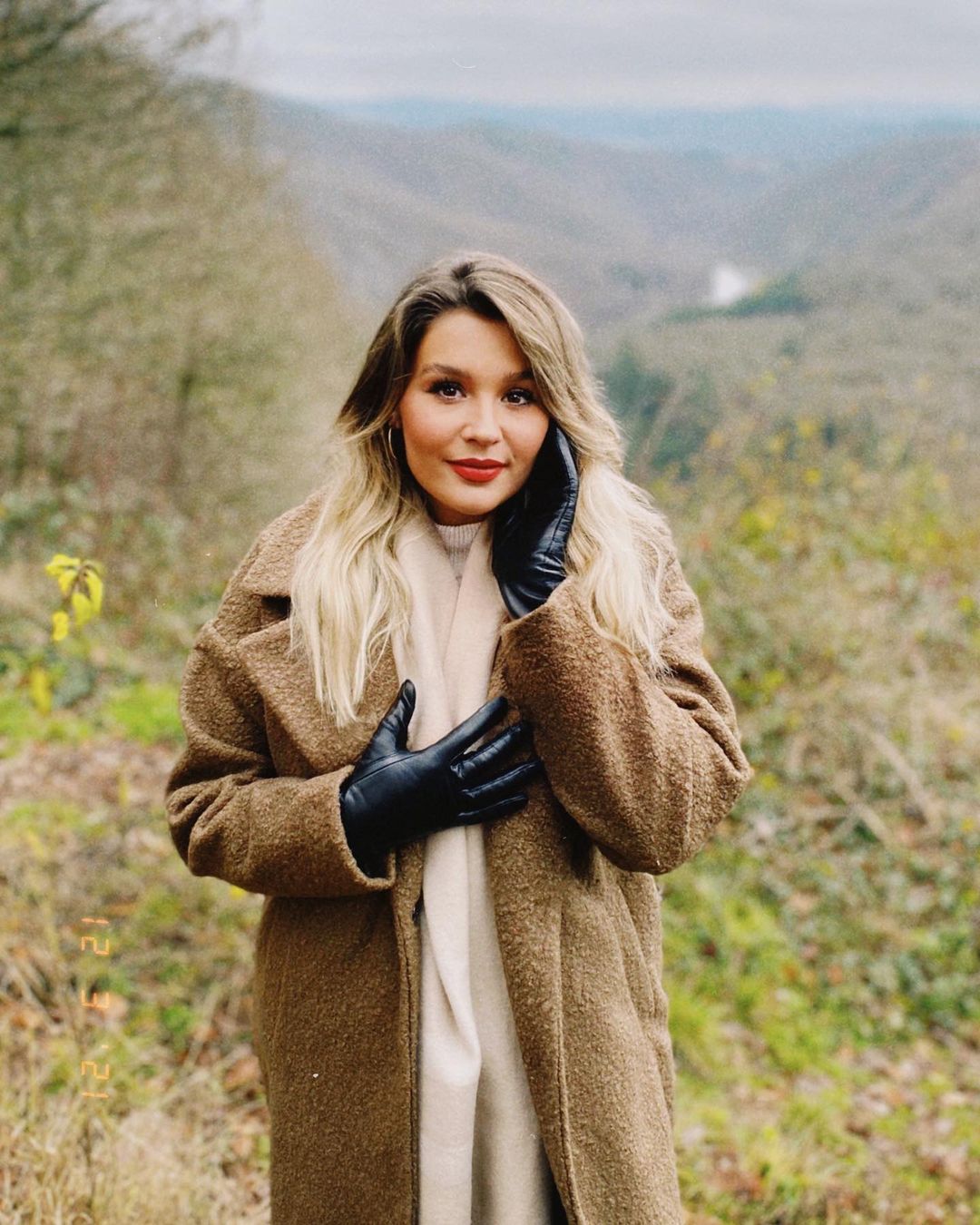 I am not a good blogger but I started blogging when I was in my college. one day scrolling my social media pages and top of the page one notification was coming like this " earn money from blogging".then I clicked that notification. After that, I was confused that which niche is better for me. Finally, I selected the niche and I was comfortable with that glove's reviewer.