Have you ever wondered why the compartment on the right side of our car is called a glove compartment? Because, at the beginning of the last century, all drivers wore gloves. At that time, the first automobiles had a boiler that gave off steam and heat, and drivers had to wear gloves to prevent any burns. Time has moved on and while we no longer need them for protection, driving gloves are very useful in the right circumstances.
You should use them all year round and their materials should change depending on the season. Driving gloves are essential, so you must know how to choose them correctly. Luckily, here is our help in choosing the best gloves for truck drivers. Also, be sure to check out the best Gloves For Tow Truck Drivers if you need more useful gloves.
1. General work products cowhide leather driver gloves
Let's kick off with a great offer from GWP company – cowhide leather gloves intended for all sorts of work, including truck driving. Why are these great for truckers?
Most truck drivers have to do much of the loading and unloading, and constantly taking your gloves on and off can be bothersome. Luckily, with General Work Products' gloves, drivers can do everything with these gloves on.
They are comfortable and therefore quite fine when driving. The leather material is flexible and as such won't impede holding a wheel, shifting gears, or using any kinds of controls. Besides, they are sturdy enough to help out with getting the goods in and out of the truck.
The cowhide leather is also quite warm so it's great for winter conditions. The gloves are also quite durable and will withstand harsh weather and lots of manual work. Unfortunately, the ventilation is not the strongest aspect of these gloves and therefore your hands might sweat a bit during summer days.
Pros
Made of high-quality cowhide leather.
The material is warm and sturdy.
Suitable for both driving and manual work.
Very nice looking.
Cons
Not the best gloves to constantly wear during summer days.
2. Ironclad HUG gloves
While these gloves are mostly advertised for manual work, they are incredibly good for truck driving as well!
Unlike most industrial gloves that are quite bulky and stiff, the Ironclad gloves are much more flexible and slimmer. As such, there is a great feel in your hands when the gloves are on, and driving a truck will be incredibly fine.
The combination of leather and rubber materials greatly improves both flexibility and sturdiness. In addition, the palm area is reinforced so heavy lifting will not come so hard this time. Although reinforced, the grip is amazingly good, and therefore steering wheel control will be up to the maximum.
What's also great about these gloves is that they are a very good fit – there is a hook and loop closure that will fasten the gloves to your hands firmly so you won't have any problems with them slipping off.
If your job requires a lot of physical work while driving the truck, the thumb area has a special sweat-absorbing cloth so you can wipe your face whenever needed. Don't worry, the gloves are easy to wash and you can simply put them into the washing machine.
Pros
Sturdy enough to endure any manual work but flexible enough for driving.
Has a safety reinforcement to help out with heavy loads and avoid injuries.
The tightness can be adjusted so they won't fall off.
Special cloth to wipe the sweat off.
Easy to wash.
Cons
3. Intra-FIT premium goatskin leather driver gloves
I know truck drivers don't care much about fashion and couldn't care less about what their gloves look like. But for those few who do like to look classy when at work, the Intra-Fit gloves are just the right choice. And these beautiful gloves can be yours for just below $20!
These white gloves are made of goatskin and look simply dashing. The leather is of the highest quality, it is lightweight and quite flexible. Having these on your hands will seem unnoticeable to the weight, but not to the eye.
Being lightweight, these are great to have that driving stability during both winter and summer days – they are warm enough to keep the hands warm during cold days and light enough to be worn during summer without having your hands sweat.
To summarize, these gloves are great to keep your hands safe from abrasion and have a good grip on slippery surfaces. Good to be worn anytime and great for people who need their gloves on during the ride at all times.
Pros
Very nice looking.
Lightweight and flexible.
Great for all seasons.
Perfect for people who need them full-time.
Cons
Moderate protection and ventilation.
4. HANDLANDY utility work gloves
HANDLANDY is a company that makes some modern gloves that are suitable for multiple purposes. These specific gloves are great in many ways, especially for driving trucks, which is why we are here.
The gloves are made of a combination of spandex and synthetic leather, making them incredibly flexible, breathable, and fitting perfectly. The spandex is of course on the top side, allowing the hand to breathe at all times. The leather material is on the bottom, making it suitable for manual work. The flexibility of these gloves is fantastic, which is very important for driving.
On top of that, there are paddings near your palm which prevent injuries. Near the thumb, there is the terry cloth material which is used for wiping off the sweat. The hook and loop mechanism will tighten the gloves to your hands according to your preference, ensuring that the gloves won't fall off.
Being modern, the fingertips are also customized so you can use touchscreen devices with gloves on. Perfect for choosing music during long rides.
Pros
Quite modern and very good looking.
Lightweight, breathable, flexible.
Fit the hands perfectly.
The possibility of using touchscreen devices.
Cons
Not the best gloves during winter.
5. HANDLANDY grip driver gloves
Having said that the HANDLANDY company makes great gloves for driving, here is another model that you might be interested in. These gloves are more or less the same as the previous model, with a few differences in design and size palette.
Speaking of design, these also look quite modern and cool, with black and grey color being prevalent, plus additional vibrant colors to flash it up. You can choose yellow, blue, orange, etc. The pattern is different but the base aesthetic is more or less the same.
Another difference is that these gloves don't have a wrist strap to tighten them down. The specific u-shaped design makes it great for people who wear watches all the time. And while not having the same tightness possibilities, these gloves will also fit onto your hands very nicely.
Other than that, the gloves serve the same function. With synthetic leather and spandex combination, the gloves are breathable and flexible, great for riding a truck. Paddings will keep the hands safe from injury, fingertips are modified for touchscreen use, and the thumb area has an item of special clothing for wiping off the sweat.
Pros
Incredibly good-looking and modern.
Great for summertime and light work.
The great feeling while on, perfect for driving.
Touchscreen-friendly.
Cons
Not the best choice for cold days.
6. CLC Custom leathercraft handyman gloves
One more pair of gloves that is similar to those two previously mentioned from HANDLANDY. Well, this is a list of gloves for truck driving so it is natural to have similar choices.
Be that as it may, let's take a look at CLC Custom Leathercraft's Handyman gloves. The combination of faux leather and spandex seems to be quite common these days, and these gloves are just made of that. As said, the leather part is great for a good grip, as well as doing manual work. The spandex top is great for ventilation. The combination of the two is flexible and therefore perfect for truck driving.
What's added to these gloves is hard stitching that further protects and makes these gloves last longer. The whole material used is of high quality and therefore you can rest assured that these gloves will protect you for a long time.
They are neither bulky nor rigid. They will fit the hands perfectly, depending on the size. The closing strap around the wrist further fixates the gloves around your hand to keep them on at all times. Of course, these are among the newer models, and as such, they are touchscreen-friendly as well.
Pros
Quite modern and very good looking.
Lightweight, breathable, flexible.
Fit the hands perfectly.
The possibility of using touchscreen devices.
Cons
Not the best gloves during winter.
7. Wells lamont latex grip work gloves
The final choice is fantastic for driving during winter and having to go out of the truck constantly. In other words, these are thick, thermal gloves that will keep your hands warm.
On the positive side, the latex coating is great for protection. Not many things can penetrate it and you will have to have some bad luck for that to happen. In addition, as said, these are thermal gloves and as such will keep your hands quite warm.
On the negative side, the gloves are not very flexible, which may not the good for new drivers. In addition, the ventilation is not the best so the hands can get clammy if gloves are worn for too long.
Pros
Very warm, great for winter.
Thick and strong, will protect well.
Cons
Not very flexible.
Ventilation is not great.
How to choose gloves for truck driving
Safety over design should always come first when choosing gloves. Today there are indeed many manufacturers that combine these two factors so that you can enjoy safe driving without sacrificing style. So let's see what characteristics must be taken into account when choosing the perfect gloves for driving.
There is a variety of weather such as summer, and winter. Every year truck drivers face such kind of conditions but they don't stop working and have to complete their work using the best summer work gloves and winter work gloves ( Best Tactical Gloves for Cold Weather ) .
Choose size
The first thing you should do is choose the size that best suits your hand. If the glove is too small it will be very tight on your hand and will tighten it so that you can lose touch or experience cold due to low blood circulation. On the other hand, if the glove is too big, it will be more difficult to operate the controls of the truck.
To get the size right, you have to measure the contour of the hand, you must do it at the height of the knuckles with the fingers together. To measure this contour you must exclude the thumb. To help you choose the corresponding size you can orient yourself with this measurement table:
Size XXS: between 16 and 18 centimeters;
Size XS: between 18 and 20 centimeters;
Size S: between 20 and 21 centimeters;
Size M: between 21 and 22.5 centimeters;
Size L: between 22.5 and 24 centimeters;
Size XL: between 24 and 25.5 centimeters;
Size XXL: between 25.5 and 26 centimeters.
Time of year when you are going to use them
Weather conditions change with the time of year, and just as it does not occur to you to go with a coat in the middle of August, you cannot go on your route with gloves that are prepared to withstand very low temperatures and vice versa.
Long shaft
These are gloves designed for driving in winter and the rain. Thanks to the fact that they can be inserted inside the sleeves, they keep heat better and prevent water from entering the interior. These are usually thicker, padded gloves made of insulating materials. In addition, they have an antiperspirant system to prevent sweat.
Short shaft
They are ideal for the summer. Textile materials are the key for this type of glove that must be breathable while protecting your hands. They usually have a leather plate on the palm to improve driving.
Materials
Leather is the most used because it provides great protection, they are ideal for winter, but not so much for summer because they are quite warm. These are usually expensive, but they are sturdy.
Textile gloves are cheaper and you can find them very resistant like those made of fiber optics. They can be waterproof and might come with technology that will protect you from water and sweat.
FAQ
Must I wear gloves while driving a truck?
Of course, they are not mandatory, but it is recommended that you take them on to avoid accidents while on the road. Plus, they will help you a lot during the loading and unloading processes, not to mention when holding a steering wheel for a long time.
Can I use my new gloves that are not designed for driving?
You must use ones that are specific for driving and that are made with resistant materials such as leather or latex. The former, in addition to protecting you, will allow your hands to perspire.
If you are worried about the looks, you will find many driving gloves with a multitude of colors and designs and they will be fantastic to exude elegance if you have a modern truck.
You can use regular gloves if they will protect your hands against possible blows and will improve adherence to the steering wheel by reducing sweating.
Can I use heavy-duty gloves for driving?
This is only recommended if you are driving during winter and have a lot of loading or unloading to do during your shift.
Heavy-duty gloves are quite sturdy and as such are perfect for carrying heavyweight. Also, being sturdy means they cannot be penetrated that easily. So they are perfect for manual work.
In addition, heavy-duty gloves are usually very warm, which is always needed during cold winter days and nights.
On the other hand, heavy-duty gloves are not that flexible, which can obstruct your driving quality. When driving, it is incredibly important to have a good feel in your hands. Experienced drivers may find this aspect unimportant due to years and years of driving experience, but why risk it? There are various driving gloves for quite affordable prices that anyone can buy.
Final word
To many, it may sound strange that driving gloves are a necessity for some drivers, but for those who have used them while turning through some curves, it is a discovery that they no longer want to do without. Sweat is also a reason to buy gloves to avoid losing grip on the vehicle's steering wheel. The cold of the steering wheel in winter is another cause.
There are reasons why driving gloves are much more than fashion or wanting to look like Ryan Gosling in 'Drive'. Driving is very satisfying and the more comfortable you are, the more enjoyable the journey will be. And, of course, the main issue here is – safety!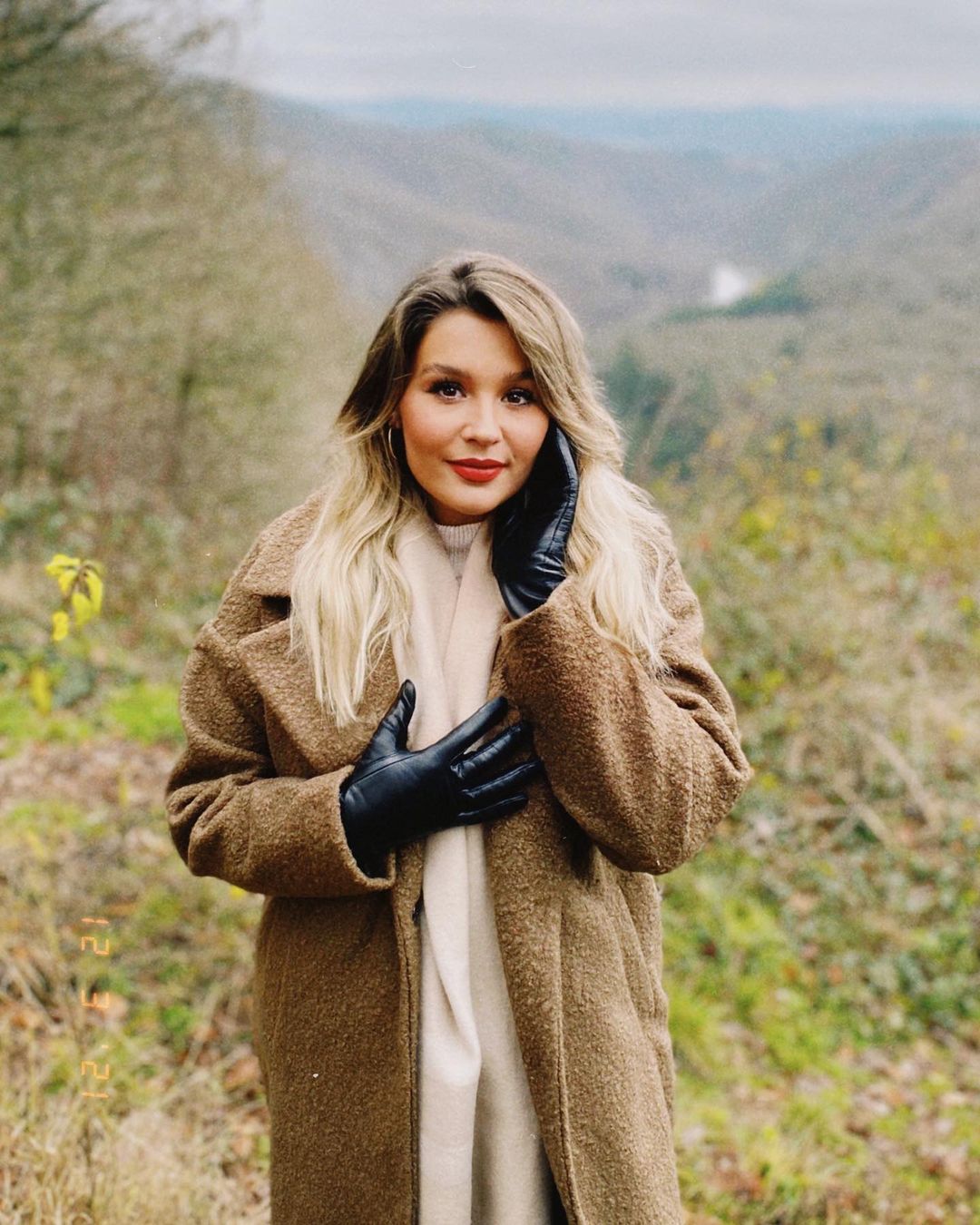 I am not a good blogger but I started blogging when I was in my college. one day scrolling my social media pages and top of the page one notification was coming like this " earn money from blogging".then I clicked that notification. After that, I was confused that which niche is better for me. Finally, I selected the niche and I was comfortable with that glove's reviewer.