Riders find it hard to ride bikes in the winter season. Because cold wind makes your hands numb while riding a bike on the road. The best solution to get rid of the problem is to have heated grips or heated gloves. Both of these products can help you keep your hands warm while riding in winter. Most riders face an everyday problem in selecting the perfect one for their use. This detailed comparison of heated grip vs. heated gloves will help you decide which is best for you.
What are Heated Grips?
A heated grip is a modern and advanced grip for your bike handles. The heated grips on motorcycle handlebars keep your palm warm where it makes contact. Installing the grips is easy with the kit, including zip ties, a controller mount, and more.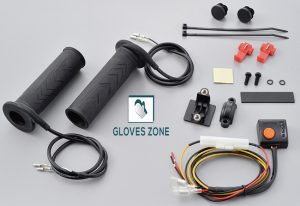 Pros 
The easy way to keep your palms warm while you ride

Heated grips can save your time

You don't need to charge regularly

Affordable
Cons
Don't warm your full hands

You can't use it anywhere else since it is affixed to the bike's handles. 
What Are Heated Gloves?
Heated gloves are way more different from heated grips. As the name suggests, it is designed to keep your hands warm. This is a battery-powered device that can provide heat to your hands. So that you can ride a bike in winter comfortably; additionally, you can use heated gloves anytime to give your hand an excellent feeling of warmth. 
Pros
Heated gloves can heat your whole hand

You can use the gear at anytime

It is portable, and you can use it on any bike.
Cons
Little bulky and less flexible

More expensive than heated grips
Heated Grips vs. Heated Gloves: Comparison
In this section of the article, we will show the differences between heated grips and gloves. 
Here are several factors to consider: lifespan, coverage, compatibility, heating speed, and versatility. This will help to determine which one is best for you. 
Convenience
Take a look at the most crucial comparison between heated grips and heated gloves. Heated grips are attached to the motorbike handler and connected to the motorcycle battery. So you don't need to think about charging. Also, the heated grip buttons are easily accessible without distracting you.
You need to charge your heated gloves for hours for use. These gloves typically use a lithium-ion battery. In that case, you must be cautious not to let them run down over time.
For those with limited time, heated gloves can be inconvenient. Those who are in a hurry should use heated grips. 
Lifespan
A motorbike battery powers heated gloves. It keeps your hands warm for hours at a time. This grip can last for years with proper care. 
Depending on the heating temperature you choose, a heated glove can provide you with warmth between 2 hours and 6 hours. This product is battery-operated. Recharging heated gloves may require replacing the batteries after 500 uses.
Coverage
The heated grips allow you to warm your hands only where they make contact. The rest of your hand remains exposed to cold air. Unlike the front of the hand, the back and fingers of the hand do not warm.
Heater gloves cover your hands evenly and provide even warmth. Therefore, heated gloves cover a greater area than heated grips.
Compatibility
You need to install heated grips according to your motorbike model. It charges using your bike's battery, so it's simple to use. You won't have to worry about charging it or monitoring how much power you have left.
You can, however, use heated gloves for any motorbike without any problem. You have to plan and charge it before using the heated grips.
Heating Speed
Heated grips are heated at different rates according to the brand. On average, heated grips take 5 minutes to heat up. They can reach temperatures as high as 50°C. 
On the other hand, the head gloves take 30 seconds to up to 5 minutes to warm. The time it takes to heat up also varies with brands. 
Compared with heated grips and gloves, we found that the average warming time was similar. Among the two products, the only significant difference is the coverage area. 
Versatility
Now you can clearly understand that heated grips are designed for motorbike users. So you can't use them anywhere else. In contrast to that, heated gloves are more versatile than grips. 
You can heat your hands in winter using heated gloves. You can also wear them while participating in other outdoor activities in winter, saving your hands from the cold.
Difference Between Heated Grip and Heated Glove
You can see the differences between heated gloves and heated grips at a glance in the table below. 
Are our heated motorcycle gloves worth it?
Most high-quality motorcycle gloves cost about the same as heated motorcycle gloves. Since they offer much-needed comfort in cold conditions, they are worth the investment.
How do motorcycle heated grips work? 
 You need to install a motorcycle grip on the bike handle. The grips heat up using the motorbike battery and warm your hands. 
Are Heated Gloves Safe? 
The heated gloves are incredibly safe to use if you use them correctly. However, there's a slight risk of electric shock inside heated gloves. Because the gloves operate using lithium-ion batteries. 
What Is The Best Way To Put Heated Grips On A Motorcycle?
Using the installation guide, you can easily install heated grips on your motorcycle. The only things you need are screwdrivers, black tie wraps, diagonal cutters, and an Allen key.
Remove the grips

Sand the handlebar

Install new heated grips
How long do heated grips take to warm up?
The time it takes for a heated grip to warm up depends on the brand. The average time is between 60 seconds and five minutes. 
Which Heated Grips Are Best For Motorcycle Touring?
There are so many types of heated grips are available in the market with different features. You need to look for an affordable, durable, and flexible product for your motorbike touring. 
How Do You Keep Your Hands Warm On A Motorcycle?
There are two ways you can use to keep your hand warm while riding a bike. You can use heated grips or heated gloves to do the work for you. Choose a suitable option and enjoy a bike ride in the winter season. 
Final Words
With different coverage areas, heated gloves and grips keep hands warm during the cold season. However, these products have their own benefits and use. We hope, however, that this heated grip vs. heated glove comparison will assist you if you are confused about choosing one.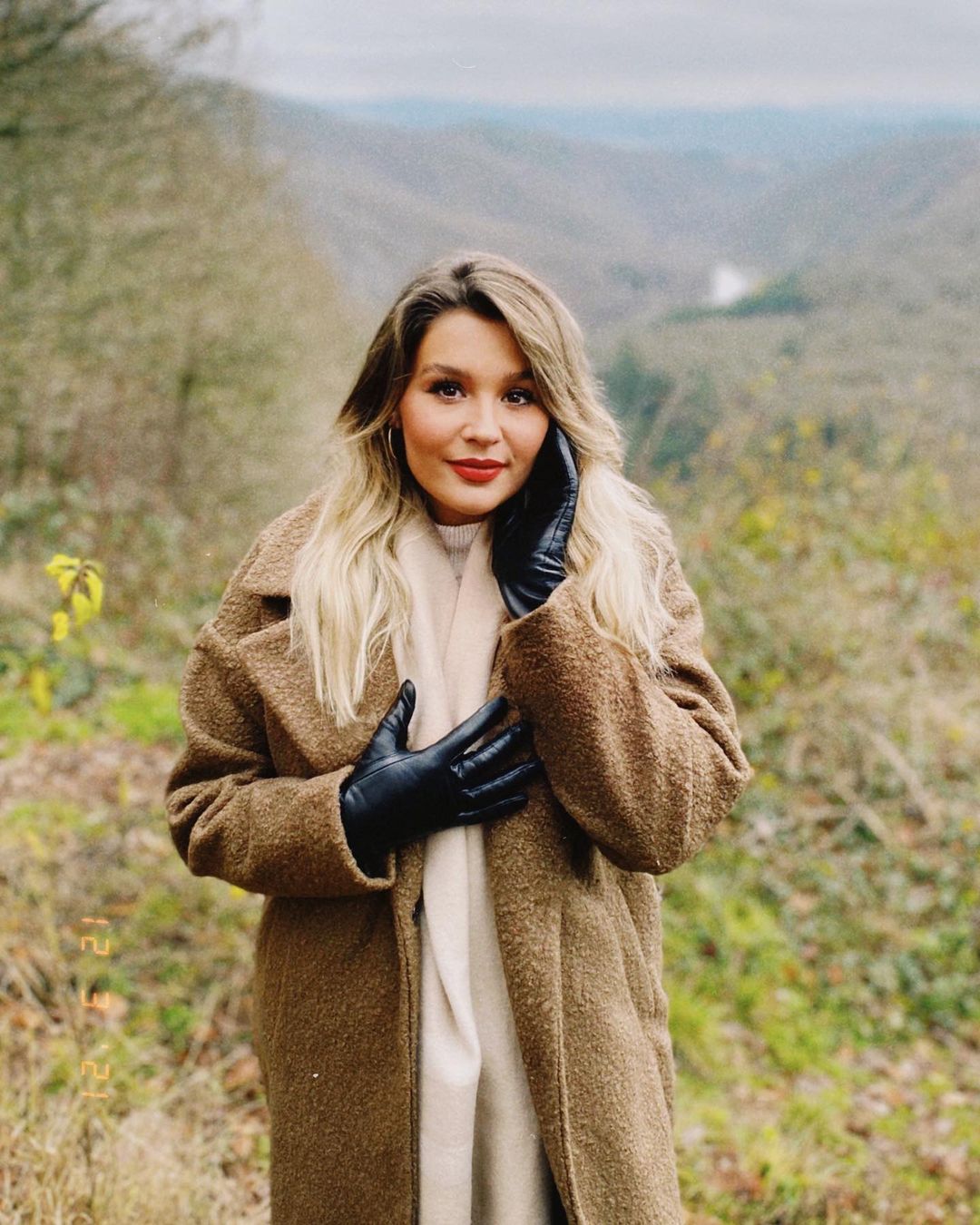 I am not a good blogger but I started blogging when I was in my college. one day scrolling my social media pages and top of the page one notification was coming like this " earn money from blogging".then I clicked that notification. After that, I was confused that which niche is better for me. Finally, I selected the niche and I was comfortable with that glove's reviewer.