Cycling gloves are a mandatory part of cycling equipment, especially if you plan to ride slightly longer cycling routes. Your hands sweat while riding your bike, so holding the handlebars (grips) becomes slippery and dangerous. Also, the bike's handlebars absorb much of the bumps of uneven tracks that are transmitted directly to your palms – so your hands can hurt after long rides.
In addition to the two main problems listed above, there is the possibility of various other problems – if you ride a bike without cycling gloves, for example, blisters can appear on your hands in the middle of long rides, your skin can get irritated, your hands can become numb, and your hands are very prone to injuries when you fall off a bike. Therefore, cycling gloves are emerging as a great solution to all the aforementioned cycling problems.
There are many different types of gloves on the market that vary in design, characteristics, but also price. Many cyclists are unsure which bike gloves to choose from the sheer offer so they need tips for buying. Below we will introduce you to the top gloves you can buy based on many criteria and the basic characteristics that quality cycling gloves need to have in order to enjoy a comfortable and safe bike ride.
8 Best Bike Riding Gloves Review
1. MOREOK Bike Riding Gloves
For all of the young biking enthusiasts, here is a perfect choice when looking for gloves. Why? Because the boys and girls wearing them will be as cool as it gets.
Moreok gloves come in many sizes and colors – black, blue, grey, green, orange, red, pink, and white, so there is something for everyone! The colors are vibrant and there is a cool logo on them that simply hypnotizes.
The fact that they are cool should not stop anyone from wiping their sweat with these gloves. In fact, the micro-fiber cloth is specifically designed to absorb any liquid that may impede vision. Speaking of absorbing liquids, the gloves will keep your hands dry and therefore the grip will be strong and safe (great for rainy days).
The fabric is also breathable so your hands won't get soggy or tired after a while. But being soft and breathable doesn't mean that the gloves won't protect – on the contrary, these are perfectly shock-absorbing. The 5mm SBR pads are there to keep your hands intact if it comes to falling to the ground.
All in all, great gloves for both younger and older ones – a best seller in the kid's gloves department.
2. Giro DND Men's Mountain Bike Riding Gloves
Have you ever wanted gloves that feel as if you weren't wearing them at all? Well, Giro's DND gloves fell just like that! When you put them on, it's as if your hands are bare but warm and protected.
Once put on, the gloves will fit your hands perfectly and you will have complete control of your fingers. You will feel every gear shift or breaking strength – a perfect control. The only parts of gloves that are a bit sturdier are palms (which are shock-absorbing) and fingertips that are hardened with silicone to allow touchscreen use.
The material is a combination of faux leather and silicone, with ethylene-vinyl and suede for fancier looks. The material fits your hands perfectly while still letting them breathe. Also, you can freely wipe your head with these gloves without damaging them.
They are mostly for men due to their color patterns but, of course, women can wear them as well if they feel like it. The general aesthetic of these gloves is a mash of sporty and modern looks, with 13 different color patterns to choose from! Whichever choice you make, you can rest assured that you will be satisfied by the aesthetic.
3. HIKENTURE Winter Bike Riding Gloves for Men and Women
Don't like fancy or modern gloves with various patterns and fingertips cutouts, and simply want a classic sturdy and warm gloves? Hikenture has a pair just for you!
These are perfect for winter but also any season. Why winter? Because these are thermal gloves without any cuts on fingers. They are so good that you can use them for various winter activities, not just cycling. But they are great for cycling as they are water-resistant, wind-resistant, slip-resistant, and shock-absorbing! Basically everything you need when cycling!
The material is very sturdy and warm, it will both protect your hands from falls, keep them from slipping off, and even allow you to browse your touchscreen devices! It's great for avid cyclists who want to ride or train during difficult weather conditions but still want to keep in shape and monitor their training.
There is nothing too fancy about them as they come in three colors – black, dark grey, and grey. There is a huge zipper on top to ensure that they will stay on your hands. They also come in 5 sizes to fit both men and women.
In summary, warm, sturdy, and repel any negatives that cyclists hate.
4. SIMARI Winter Bike Riding Gloves
In case the previous choice was "too ugly", or "too simple", here is one option that will make you look simply dashing. The Simari gloves are so beautiful that you can wear them anytime, anywhere, no matter the occasion. They also come in various colors, such as black, dark forest, grey, lime, rose, purple, and rock grey. In other words – they can be either classy or cool for either boys or girls.
The combination of polyester and spandex materials make them quite flexible and therefore are the perfect fit for your hands. Simply put them on and there won't be any need for zippers or Velcro (indeed, these gloves don't even have those).
When it comes to cycling features, the non-slip material and perfect hand control are what stand out the most. While perfectly wrapped around your hands, you will feel every move you make. Also, that movement control is further supported with non-slip features so you can rest assured your hands will always be where they need to be.
They are fairly warm (definitely not as warm as the previous choice but still okay) and you can use them to wipe off the sweat (but don't overdo it as they will get soaked). There are no shock-absorbent pads to keep you safe from falls but you do can use touchscreen devices while having them on.
To summarize, great-looking gloves that feel amazing on your hands.
5. OZERO Winter Thermal Bike Riding Gloves for Men and Women
This choice is a perfect combination of looking good while still protecting your hands when cycling. The Ozero company has done a magnificent job of creating such gloves, which is further supported by achieving the number 1 best seller title in the men's cycling gloves category.
The gloves are made out of polyester, TPU, and thermal fleece. Therefore, these are well-suitable for rainy, windy, and cold conditions. Also, protecting from rain means they can be used to wipe the sweat off as well. The inside of the glove is fuzzy and warm and it will keep your fingers up and running during cold weather.
These gloves come only in the color black, which is fine as most cyclists use black gloves either way. But that limits the aesthetic qualities to a bare minimum when it comes to flashy colors. Still, the gloves look great as they will perfectly fit your hands. While they are quite elastic, there are still silicone particles on palms and fingertips to ensure further grip quality, as well as a touchscreen option.
In general, great gloves for cold weather for adult men who don't need protective pads.
6. Giro Jag Men's Road Bike Riding Gloves
GIRO Jag cycling gloves are suitable for both recreational and passionate cyclists and bring comfort and excellent driving control. GIRO is a well-reputed cycling-related company and their Jag cycling gloves will conjure a smile on your face while riding your beast.
The gloves fit your hands perfectly thanks to the sophisticated cut. Foam linings ensure a pleasant feeling, especially around your fingers (the gloves have open fingers cut). This is especially useful during hot weather, and you will certainly appreciate the reliably breathable material, which absorbs all moisture flawlessly. Breathable and absorbent material ensures a pleasant feeling.
The three-part palm part is absolutely perfect for driving control. Foam linings increase the level of comfort while griping. The GIRO Super Fit technology provides riders with perfect comfort and performance.
The good old reliable Velcro fastening is there, which doesn't look all too great for some but still is a perfect safety option. Regardless of the Velcro, the Giro gloves fit perfectly, as they consist of three parts and each of them adapts perfectly in shape. The palm of the glove adheres perfectly to the handlebars and helps to increase performance.
To summarize, GIRO gloves are always a great choice. They are specifically made for cycling and you can't go wrong if you opt to buy them. This particular model is quite popular with men for summer bike rides.
7. Tanluhu Bike Riding Gloves
Speaking of companies that dedicate themselves to certain outdoor activities, Tanluhu may not be the most sounding brand name but their products vary to a great extent. These cycling gloves are well made and you will enjoy them while riding your bike very much.
The microfiber material is, as said, very elastic and will perfectly fit onto your hands. In addition, the material is quite breathable so your hands will not get soaked in sweat or feel restrained. And, as it goes with modern gloves, these have silicone fingertips as well to allow touchscreen use.
More importantly, these gloves do have palm pads that will absorb any shocks when falling off the bike. The grip is fantastic and the movement control is almost unparalleled. What's also great is that you can wipe off the sweat quite a lot but not as much as some of the first models that were mentioned at the beginning of the list.
When talking about appearance, they look quite modern and cool. The base color is always black but you can choose the strip pattern color between white, blue, and red. Objectively, these are quite male-preferred but, of course, women can buy them as well.
8. Kemimoto Bike Riding Gloves
The final choice goes to Kemimoto and their multi-practice gloves. Due to their traits, these are adaptable to various outdoor activities, such as cycling, kayaking, but also gym use, and other forms of physical exercise. Are they good for cycling? Definitely, yes.
The first evidence that these are primarily gloves for riding bikes is the inclusion of 5mm SBR pads that protect from falls. The fingertip cutaway may impede the full hand protection from falls but this does offer versatility in use for various activities. While they have very good ventilation, the gloves will still protect from wind (although, not as much as some of the gloves mentioned above).
The Lycra material is incredibly flexible and breathable and therefore you won't need any Velcro when putting them on. The hands will move without any obstructions from the material and so you will feel your ride to the utmost. Apart from being flexible, the material is also water repellent and as such is suitable for wiping off sweat or riding the bike on rainy days.
The default color is black with half of the top dedicated to either green, blue, or pink color, making these gloves suitable for both men and women.
In summary, these gloves are good for both cycling and other physical activities. They are quite standard in size and appearance with 3 colors to choose from.
Buying Guide: How to buy bike riding gloves
Looking for quality cycling gloves, but not sure what to choose when buying? What characteristics should quality bicycle gloves have? What materials should bicycle gloves be made of and where should they have pads? Here is what to pay attention to.
Cycling gloves should be comfortable, light, and breathable
When you go shopping for cycling gloves, it is important to choose those gloves in which you feel comfortable. Namely, the cycling gloves you will wear most while riding a bike – an activity which can take up to several hours. Therefore, too small or inadequate gloves will lead to numbness of the hands, which you certainly want to avoid.
Lightweight gloves will not create a feeling of restraint while riding, and you will be able to enjoy every mile of your bike ride to the maximum. Although essentially the difference between cycling gloves in weight is not significant, the fact is that gel pads and thicker materials can affect the very feeling of the weight of the gloves while riding. So, choose lightweight gloves in which you feel like you don't even have gloves on your hands.
Cycling gloves should be breathable so that your hands can "breathe" while riding the bike. Bicycle glove manufacturers mostly use materials with holes that ensure the airiness of the hands. When no perforated materials are used, special small openings are placed on the parts of the gloves to allow sweat to be released and the hands to be ventilated.
Pads with gel filling or memory foam
Quality cycling gloves should have one or more pads – which reduce the strength of the blows and thus prevent pain in the hands. The gloves usually have a few pads (islands) that are distributed throughout the palm to better protect the palms from unwanted blows. Quality bicycle gloves will have a large number of pads to cover almost the entire palm – and only in the folds, there will be no pads.
The pads on the bike gloves are mostly filled with a comfortable gel or memory foam that successfully adapts to the structure of the bike handlebars. More expensive gloves generally bring better performance in terms of the number and comfort of pads, although the price is not necessarily the deciding factor.
Either way, quality cycling gloves must have shock-absorbing pads. These pads in the reticle will also provide you with the possibility of longer bike rides because there will be no pain in the hands. What exactly will be the arrangement of the pads (islands) depends solely on the manufacturer and the imaginary design of the bicycle gloves.
Cycling gloves made of natural or artificial leather
Leather brings very good performance in terms of durability and comfort, so a large number of gloves are made of natural or artificial leather. It should be emphasized here that the entire gloves are not made of leather, but only the parts that are exposed to the handlebar, while the upper part of the gloves is mostly made of very breathable (perforated) materials.
Manufacturers generally choose the leather that allows certain adjustments to make the gloves even more comfortable and breathable. In most cases, the skin is brushed to ensure better grip on the handlebar, but also to prevent slipping in various situations. Natural or artificial leather gloves also give an elegant design, and cycling gloves are one of the favorite parts of cycling equipment.
Gloves Tips Microfiber or fleece thumb for wiping sweat and cleaning glasses
If you have already researched the range of bicycle gloves, you may have noticed that a large number of gloves have a thumb made of a material different from the rest of the glove. This is neither accidental nor strange because this "special thumb" has its own unique task. The thumb of a cycling glove is mostly made of special materials that dry quickly – such as microfiber and fleece.
The idea of ​​the thumb on cycling gloves is to allow the cyclist to easily and comfortably wipe the sweat that occurs while riding on the forehead or other parts of the body. At the same time, a unique thumb of gloves can be used to clean cycling goggles, and some cyclists will jokingly say how it can also be used to wipe your nose.
Basically, the thumb of quality cycling gloves should be made of special materials that are comfortable and wipe sweat well. At the same time, these materials should dry quickly and allow you to use them repeatedly.
Ties between the fingers for easier removal of cycling gloves
Ties between the fingers are practically the standard found on almost all cycling gloves. Namely, most cycling gloves do not cover the whole fingers but only the palms and the beginnings of the fingers. The reason for this is that better ventilation of the hand is achieved because the fingers are not closed inside the glove.
Of course, there are also winter cycling gloves that cover the entire fist and fingers. These winter bike gloves are mostly padded to provide cyclists with comfort and keep their hands warm while riding a bike in cold conditions.
However, when we talk about cycling gloves, everyone mostly thinks of gloves without full fingers (fingerless gloves). Removing these gloves is a kind of problem, that the glove manufacturers have wisely tackled. Small laces are placed between the fingers, thanks to which it is much easier to take off cycling gloves after riding. Each manufacturer has their own style of placing these laces, so they differ from model to model.
The rubber on the ends against pulling the gloves
Although it may not seem like it at first, gloves work a lot while cycling. The cyclist is constantly changing the position of his hands, tightening and releasing the gearbox, using the brake levers – and all this causes a lot of hand and glove work. Poor quality cycling gloves will, unfortunately, wrinkle while riding, which can lead to great discomfort and blisters.
Quality cycling gloves on the other hand have specially designed edges that make it impossible to pull the gloves off while riding. This means that there is no uncomfortable wrinkling of gloves, as well as the danger of blisters. Some manufacturers of bicycle gloves add rubber ends to the gloves to completely eliminate the possibility of pulling the gloves.
The upper surface of the glove is made of perforated material
The lower part of the glove is mostly made of some kind of leather or a specially designed solid material that brings great durability and adapts to the structure of the glove. It is important that the lower part of the cycling glove is firm and stable so that you can comfortably and well control the handlebars of the bicycle. But on the upper side of the glove, the story is completely different.
The cycling glove on the upper side generally has a perforated material that allows better airflow while riding. Thanks to the holes in the thin material, the incoming air prevents sweating, so your hands will be dry while driving. Manufacturers offer a variety of concepts and designs but mostly opt for breathable perforated materials that are extremely lightweight, but ultimately solid.
Here we will only mention once again the winter bicycle gloves. With winter cycling gloves, the structure is significantly different, and manufacturers generally decide to use waterproof materials. Thanks to the waterproof materials, the cyclist's hands will be protected from external moisture (rain and snow), and will also protect you from the cold wind.
Stretch fabric in the joint area
When buying cycling gloves, it is important to make sure that you choose the right size in which your hands will feel comfortable. Depending on the position on the bike, the wrists of one part of the ride are not fully extended but are at an angle. Bad gloves can cause uncomfortable printing of gloves on your wrists, which will cause later pain.
Well-known manufacturers of bicycle gloves have tackled this problem by placing stretchy fabrics in the wrist area that can be adjusted to all the angles of the wrists. Such gloves do not put pressure on the joints, so there is no fear of later pain. If you are looking for comfortable gloves for all cycling styles, make sure that the fabric on the wrists is stretchy and adjustable.
Velcro straps for better fixation of cycling gloves
Stretch fabric in the area of ​​the joints can also be a problem – because the gloves sometimes do not fit firmly and well on your hands. In order to fasten cycling gloves to your hands, a large number of companies put Velcro straps in the wrist area.
Velcro straps on gloves can be of different sizes and shapes, but this is mostly and somewhat irrelevant. Namely, it is important that the Velcro strap allows cyclists to stabilize the glove on the hand, and at the same time provides the desired comfort while riding. Depending on your riding style, you can loosen or tighten the Velcro strap while riding for maximum comfort.
Silicone details for better grip
Bicycle glove manufacturers are aware that gloves must provide adequate comfort, but also safety when riding a bicycle. And while we have already listed the elements of comfort above in the text, now is the time to mention something about safety.
Cycling gloves should protect the rider's hands when falling off the bike. Somehow instinctively, most cyclists are met on the fists when falling – with the aim of preventing injuries to other parts of the body. When falling on the hands, gloves are a very valuable factor of protection.
But to prevent falls and ensure safer cycling, some manufacturers put special silicone elements on the gloves. These silicone elements are located on the underside of the gloves and their task is to ensure better reception of gloves and grips. So, these elements should ensure better and safer cycling – and that is why they are a desirable detail on cycling gloves.
Reflective elements for extra visibility and security
In conditions of poor visibility, cyclists are hardly noticeable to other road users. Therefore, we constantly emphasize that it is desirable to have as many reflective elements as possible when riding a bike at night. In addition to the reflective elements on the bike, cycling shirt, and pants, it is desirable that they are also on the gloves.
Many cycling gloves wear reflective strips that are visible to other road users. Reflective elements can be located on various parts of the gloves, and the positioning depends on the manufacturer. Although reflective elements may not be a priority when choosing gloves, it is preferable to wear them on cycling gloves.
Bicycle gloves of attractive design
For many cyclists, the design of the gloves may come first because they want to feel elegant while riding a bike. But you should think about the design only after the desired features are all meet (or at least most) of the above characteristics.
It should be emphasized that the market is really full of various models and designs of bicycle gloves, and the cyclist can choose exactly what suits them. From elegant one-color black gloves to brightly colored gloves. There really is everything and it is up to you to choose what suits you best.
How much do quality cycling gloves cost?
Quality cycling gloves do not have to be overly expensive, and can often be purchased at various bike shop promotions. The market offers a diverse offer, and some of the most basic (uncomfortable and bad) cycling gloves can be purchased for as little as 5 bucks or more. However, we advise you to avoid the cheapest ones and set aside just a little more money – around $15 – to get quality cycling gloves.
What are some famous cycling gloves brands?
As for the manufacturers of bicycle gloves themselves, cyclists really have a lot of possibilities. Some of the most popular brands are KTM, Specialized, Ziener, Merida, Northwave, Bontrager, Author, Giro, Endura, etc. Whichever brand you choose, it is important that you feel comfortable and unrestrained in gloves.
Where can I buy quality gloves?
You can find cycling gloves in all bike shops, and the offer generally varies considerably from store to store. Of course, buying on Amazon is always a great option as you can compare different gloves and thoroughly research what you need.
Final Words
Before buying cycling gloves, be sure to check out the tips we listed above. We wish you good luck in choosing cycling gloves and a large number of happily cycling kilometers.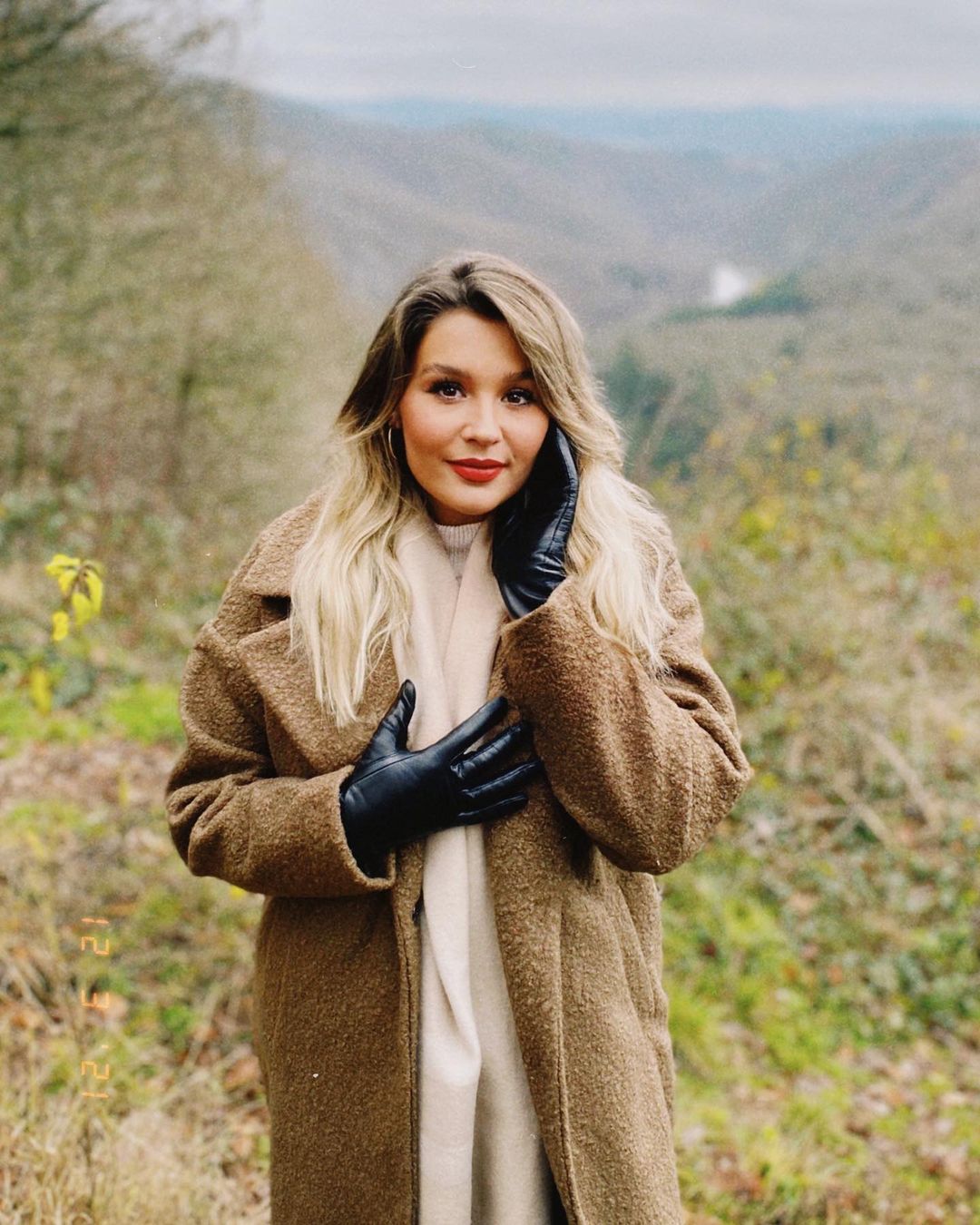 I am not a good blogger but I started blogging when I was in my college. one day scrolling my social media pages and top of the page one notification was coming like this " earn money from blogging".then I clicked that notification. After that, I was confused that which niche is better for me. Finally, I selected the niche and I was comfortable with that glove's reviewer.