Personal protective clothing for firefighters should protect firefighters from various types of hazards to which they may be exposed during Structural Firefighting Gloves or other interventions. This means that it should satisfy certain functions and be comfortable to wear.
In order to achieve that, it is important to choose textile materials for making protective clothing, especially a combination of materials, when the clothing consists of several layers. When making protective clothing, the relevant standards and legal regulations in this area must be taken into account, in order for the clothing to provide adequate protection against various types of harmful effects in the conditions in which it will be applied.
Bearing that in mind, here are the best structural firefighting gloves that you can buy.
5 Best Structural Firefighting Gloves Recommendations
1. Dragon Fire Alpha X NFPA Firefighting Glove
Not only are these gloves made out of protective material but also with special care – Dragon Fire wasn't saving anything when making these gloves.
All the important parts are doubly reinforced and therefore these gloves will protect well for a long time. Palms, thumbs, and fingertips are specially reinforced, all of the parts which are prone to grab items on fire while clearing the path.
The extra reinforcement doesn't add to the bulkiness and these gloves will be very flexible when on your hands. The grip is strong, fingers are movable, and a person can operate various tools while having these gloves on.
Speaking of tools, these gloves are incredibly sturdy and will therefore protect from punctures as well as from fire.
The only resistance that is slightly underwhelming is the water-resistance properties. As firefighting gloves rarely do protect perfectly against water, there are some that might still do a better job than Alpha X. Be that as it may, these will somewhat protect against water and perfectly protect against fire.
Pros
Amazing protection against fire.
Amazing protection against punctures.
Made out of the highest quality leather.
NFPA certified.
Quite flexible and a good fit.
Cons
Not the best gloves around water.
2. Pro-tech 8 Fusion Structural Firefighting Glove
Pro-tech 8 is one of the most popular brands along with Intra-FIT in the firefighting gloves market, and rightly so. Their gloves are always of the highest quality.
This particular set of gloves is made of a pure goatskin and as such these gloves are incredibly fire-resistant and flexible. It's almost as if you had rubber gloves on! A perfect pair of gloves if you need full-hand flexibility. But being flexible this much doesn't mean they get to wrinkle, on the contrary.
The Pro-tech 8 Fusion gloves are as easy to put on as they are flexible. In other words – very. And this is something that's not found quite often when dealing with structural firefighting gloves.
Of course, when it comes to protection, the Pro-tech 8 Fusion gloves are amazing. They are NFPA certified as an optimal firefighting piece of equipment. They will protect against fire, penetration, and water. The Kevlar reinforcement makes them quite hard to penetrate, which is especially useful if you're going to grab something (and these gloves are great for grabbing).
Pros
Fantastic resistance to fire, water, and penetrating objects.
Incredibly flexible.
Lightweight and easy to put on.
Reinforced in critical places.
Cons
3. Intra-FIT Structural-FFG HYG01 Professional Fire Fighter Glove
As mentioned above, the Intra-FIT company is among the most popular ones when it comes to firefighting gloves. You will find many models in the stores but also on Amazon, all of which are highly rated. And deservedly so.
These Intra-FIT gloves under the name HYG01 will provide superior protection in terms of fire and water resistance, arguably better protection than the two previous models. That being said, these gloves are less powerful when it comes to penetration protection. There is hardly any additional layering or reinforcement present, which means that grabbing things should be done with extra care.
Other than that, the gloves are incredibly good, as proven by NFPA certification. They are made of cow leather, in combination with modacrylic and polyurethane  – perfect for fire and water protection. The gloves are not bulky at all, they are quite easy to put on, and the hand feels natural in them. All in all, a very nice choice.
Pros
Lightweight, nice-looking, easy to put on, flexible.
Great protection against fire and water.
Tons of positive feedback.
Cons
Lack better reinforcement.
4. Ironclad Heatworx Heavy Duty gloves for fire
This pair of gloves from Ironclad is great for short-term extreme fire exposure. They are not made of leather like the previous choices but of molded silicone, rubber and Kevlar. While Kevlar is ever-present in protective equipment, firefighting gloves included, the silicone and rubber are what concerns us.
Yes, these gloves have been tested and proven to work under serious heat. The company advertises these gloves as being able to carry objects up to 315 degrees Celsius (or 600 degrees Fahrenheit) and it is true. They are also NFPA2112:2018 Certified, meaning they will protect from fire.
But, wearing them inside a burning house or apartment for a while is still debatable due to the silicone/rubber material combination.
Still, for those who need fire-resistant gloves for unprofessional purposes, these are very good. As said, Heatworx gloves will keep you from harm when it comes to fire. The Kevlar liner is there to protect from serious penetration and therefore these gloves indeed are great for carrying objects. In addition, critical parts are reinforced.
Pros
Protect against sudden fire bursts and high temperatures in short time periods.
Great for maneuvering machinery.
Kevlar reinforcement against cuts and piercings.
Cons
Not professional firefighting gloves.
5. Hysafety Cowhide Leather Structural Firefighter Gloves
Last but not least, a very cheap choice for those who don't want to spend big on such gloves. To be honest, you can't put a price on safety and therefore money must not be a problem if you often have to deal with serious fire. But, to have fire-resistant gloves just in case, or to use them occasionally, Hysafety has a deal for you.
They are made of cowhide leather, like some of the best gloves in this area. The leather material, as said, is great against fire and water, and these gloves will serve their purpose pretty well.
On the negative side, the gloves are not reinforced and therefore are not great for clearing objects in serious fire situations. Also, the wrist tightening is almost non-existent and so if the gloves are not your size, they could happen to fall off.
Pros
Cowhide leather protects against fire and water.
Certified
Affordable.
Cons
Lack of reinforcement.
Lack of straps and other tightening systems.
9 points you must follow before buying a Structural Firefighting Gloves
1. Hand protection
Many types of hand protection are available to firefighters, the most common of which are work gloves and structural fire gloves.
2. Work Gloves
Work gloves are mandatory for all fire services in situations where fire gloves are not necessary. They allow better mobility to perform a variety of functions, from load transfer to vehicle maintenance. Work gloves are usually made of leather or similar material.
3. Pull-out Gloves
Pull-out gloves are similar in design and appearance to car mechanic gloves but are made of a material that is more resistant to cracking and puncture, such as Kevlar, and which are light enough to allow deft hands with rescue equipment and sometimes feel the victim's pulse. They are used in search and rescue, construction of vehicles, and similar applications, but are not intended for firefighting.
4. Structural Gloves
Structural firefighting gloves must be worn when extinguishing a fire. These are the last pieces of protective equipment to be put on because the free movement of the fingers is needed to perform functions such as the correct placement of the SCBA mask and the precise tightening of the helmet strap.
The gloves are pulled over the sleeves and under the distal part of the coat sleeves, ensuring complete closure of the sleeves. The gloves are designed to protect against extreme heat and various objects and to allow the fingers to move. Mobility is usually sacrificed to provide adequate protection from heat and sharp objects. Newer models of gloves are lighter and do not lose flexibility when dried after wetting.
5. Textile materials for protection against flame and heat
Materials that are difficult to ignite are used to make protective clothing for firefighters, and if they ignite, have a low flame spread rate, or are self-extinguishing (when the flame is removed, they stop burning), they do not shrink or melt when exposed to heat. Such materials are chosen so that no toxic fumes are formed during combustion.
For the production of clothing for protection against flame and heat, the most important thing is the correct choice of materials and their combination in all layers of clothing, because protection against flame and heat is achieved by using complete protective clothing. In practice, various textile materials are used, which can be made of fibers that are resistant to the action of flame, fibers that are processed for non-flammability (cellulose fibers), the so-called high-performance fibers, produced for these purposes, or various mixtures.
6. Flame and heat protection materials
With regard to flammability, fibers are classified into four categories:
non-flammable (asbestos, glass, ceramic, metal, carbon),
flammable weight (polyamide, polyester, polyethylene, wool),
highly flammable (viscose, cotton, linen, natural silk),
very flammable fibers (kapok).
Asbestos fibers (carcinogenic), glass (cause skin irritation), and ceramic (difficult to process), despite their heat resistance, have limited application.
Aramid fibers, resistant to high temperatures, have been developed for protective clothing for firefighters and other applications. To ensure greater mechanical stability, a fabric made of a combination of these fibers is recommended. Known representatives of aramid fibers are:
Nomex is flame retardant. It is stable at 180 degrees C for over 3000 hours.
Kevlar is used to strengthen Nomex fiber products in the production of flame retardant clothing.
Twaron and Technora have increased thermal stability.
Other fibers are also important for the production of clothing for protection against flames and heat:
Kermel fiber can be used longer at 280° C, does not catch flames, and does not melt.
PBI fiber in combination with other fire-resistant materials is especially suitable for making a set of clothes for firefighters because it does not burn in the air and does not emit toxic gases.
Semi-carbon fibers have excellent resistance to heat, not burning in the air, so they are ideal for protection against open flames because they can withstand flame temperatures over 1000 degrees C. They are especially suitable in mixtures with wool and layered sets of protective clothing.
Aluminized fabric is suitable for working close to fire, but not for access to the fire.
Refractory fibers: glass, ceramic, silicon dioxide fibers, etc.
In situations where, when extinguishing a fire, there is a risk of other hazards (chemical, biological and radiation), in practice, most countries use clothes with activated carbon, and the most famous is Gore® Chempak® material, and for protection against radioactive media are used densely woven materials of carbon fiber.
The fabric for making these clothes consists of two layers. The inner layer contains activated carbon which absorbs the agent particles. The outer layer provides mechanical strength, resistance to heat and flame, and protection from the weather.
7. Clothing for protection against flames and heat
The greater the danger, the more suitable the higher density fabrics. Gore-Tex material does not allow water and wind, but it allows water vapor, which allows you to remove sweat, so the clothes are comfortable to wear.
High-performance aramid fibers such as Kevlar and Nomex are used to protect against chemicals, heat, and other hazards. The use of aluminized fabric as a flame-blocking layer is also recommended.
Criteria for choosing clothes for fire protection and the heats are:
high level of flame retardant – must not contribute to the carrier's injury;
low shrinkage, which maintains the insulating layer of air and prevents a direct exposure to hazards;
good thermal insulation – several layers of thermal insulation or air gaps reduce heat transfer, which gives the necessary time to withdraw from the danger zone before the damage occurs;
careful selection of materials to prevent/reduce the development of hazardous fumes and smoke indoors;
avoiding fibers that melt at low temperatures, to prevent clothing from melting in contact with the skin;
easy to clean and durable flame resistance;
light and comfortable;
oil rejection – protection against combustible substances (oils and solvents).
The characteristics of fire-fighting clothing are resistance to flame/non-flammability, breathability, wearing comfort, high resistance to abrasion, and light. Protective clothing, usually made of aluminum fibers, is used to protect firefighters from intense heat radiation, contact with flames, and hot air. Aluminized clothing is also used to protect foundries from flames and sparks/metal droplets.
9. Construction
According to the relevant national standards, outerwear must have three components: an outer cover, a moisture barrier, and a thermal barrier. Between these layers are air pockets called "dead zones". These layers of air, together with three protective layers, help to further insulate the carrier from the extreme environment of fire.
Appropriate standards attribute proper wearing of protective clothing to protect from exposure to heat, water, and debris.
Do firefighting gloves protect from chemicals?
These gloves are not intended for the deliberate handling of liquid chemical products but provide some protection against accidental contact with chemical products.
What material are firefighting gloves made of?
It is a fabric based on synthetic polyethylene fibers that provide a cut resistance well above level 5, allowing a perfect fit between the lining and the outer part of the glove. This fiber has been constantly improved to obtain greater benefits.
What's the maximum temperature firefighting gloves can withstand?
High tenacity para-aramid fiber (five times stronger than steel wire), fire retardant and cut-resistant carbonizes between 425 and 475º C. It does not melt, it is self-extinguishing, it has great dimensional stability, chemical stability, and a very soft touch.
Do firefighting gloves protect from water?
Structural Firefighting Gloves do have protective fabric against inclement weather, which offers breathability and protection against water and cold, creating an impenetrable barrier. Provides warmth with little weight and volume. It combines the properties of thermal fabrics with a polyurethane membrane that allows the free transmission of water vapor and is totally resistant to cold and water.
Final Words
Since the functionality of the Structural Firefighting Gloves depends on the exercise of the tasks of the firefighters, they must be cared for in such a way that they are always in perfect condition to use.
For this reason, it is necessary to check if they are broken periodically. Check that they do not have any holes because if so, it must be evaluated if they can be repaired or if they should be replaced by new ones.
In general, all protective gloves should be cleaned as the supplier's label indicates. They should always be kept clean and dry, whether they are made from leather, cotton, or a similar fiber.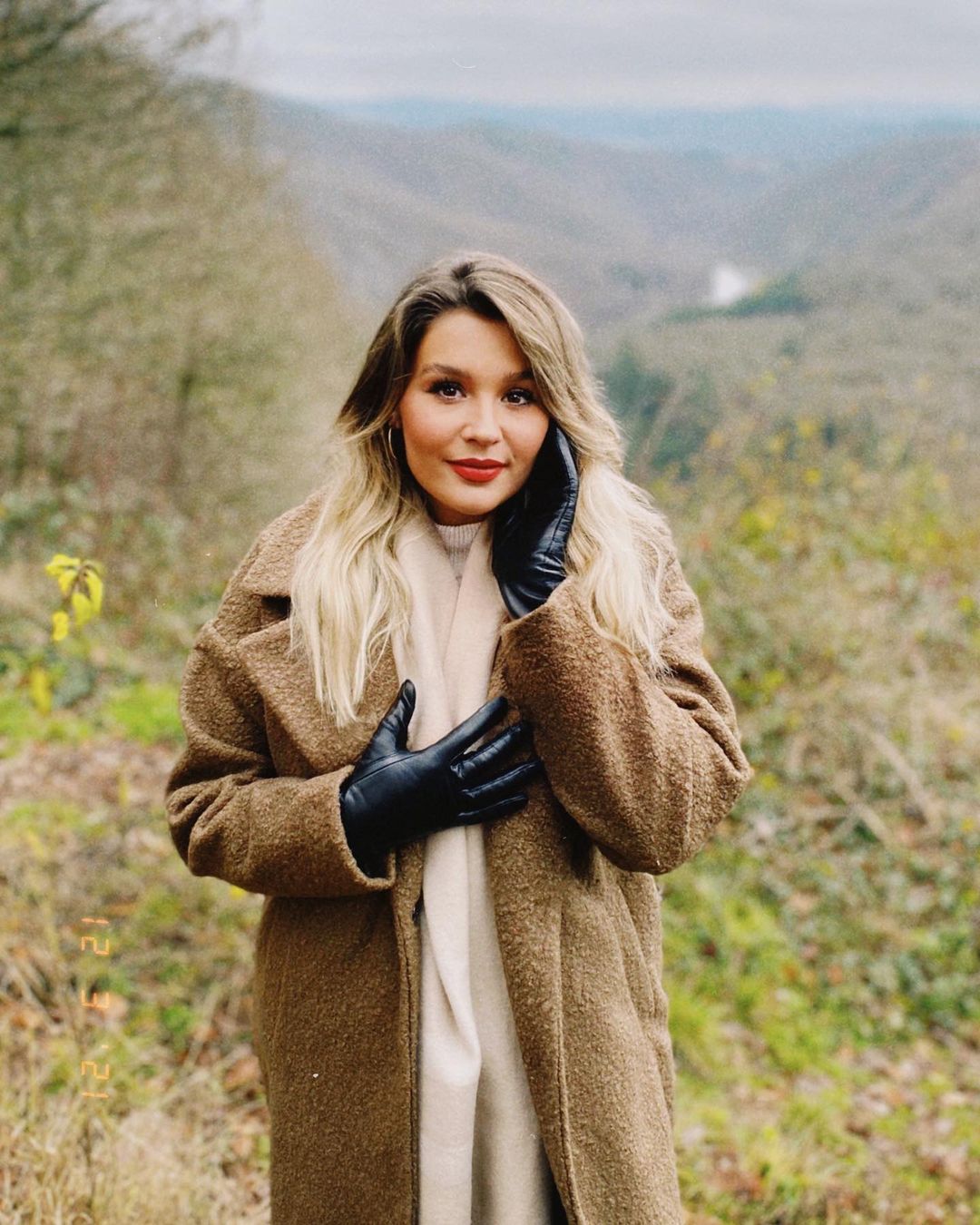 I am not a good blogger but I started blogging when I was in my college. one day scrolling my social media pages and top of the page one notification was coming like this " earn money from blogging".then I clicked that notification. After that, I was confused that which niche is better for me. Finally, I selected the niche and I was comfortable with that glove's reviewer.