You might have seen a number of gloves with the tag of best-hunting gloves on them. The question is will they assist you in hunting during the offseason? You know the answer. So why waste your money and time buying those outdated gloves when you have the best cold weather hunting gloves.
Hunting gloves for cold weather contain more features than simple ones. The material used in the formation of warm and waterproof gloves keeps your hands warm also; it protects you from abrasions. By using these gloves, you can fire the shot at an accurate time because of your mobile hands.
To save you from the hurdle of visiting the shop to shop in order to buy the best cold weather hunting gloves, we have reviewed some cold weather gloves that you will love to use. So, limit your research and choose the best one.
Top 5 Cold Weather Hunting Gloves Review
1. Hot Shot Men's Camo Defender Glove
If you are looking for a cold-weather hunting companion that can give you 100% assistance, we suggest you look at Hot Shot Men's Camo Defender Glove. Just like our review, this glove will not disappoint you.
Product Overview
Hot Shot Men's Camo Defender Glove is made of pure polyester. These gloves are imported and available in all sizes, from medium to extra large. To wash these gloves, you can use a washing machine. These gloves' Mossy Oak Break-up country color will give you a sense of militia in your hunting journey.
Some other noteworthy features of these gloves are:
Appropriate Insulation
The essential purpose of cold weather hunting gloves is to remove the hurdles of cold weather from your way, and these Hot Shot Men's Camo Defender Gloves are proficient in it. It is possible because of perfect insulation. Hot Shot Men's Camo Defender Gloves are insulated with 40 grams of 3M Thinsulate Insulation and 2mm foam backing with poly-fill.
This thick insulation layer will work as a heater in icy weather, and you will be able to focus on your target; rather than rubbing your hands to make them warm.
Camouflaging master
Expert hunters can understand the importance of camouflage in hunting, so do you. Apart from providing you with warm hands, these gloves can camouflage in the surroundings because of the Mossy Oak color. Consequently, your target will not be able to get an idea of being hunted—another excellent reason for buying these gloves.
Waterproof gloves
Humidity is natural in cold weather; a little moisture can make your hand cold even if you wear gloves. Despite warming you, water will make your hands harder. In this case, you need a pair of waterproof gloves that can provide you with better protection against damp weather.
Hot Shot Men's Camo Defender Gloves are waterproof. The outer side of these gloves does not permit water to enter into the gloves. Consequently, you will be outstanding to hunt even in icy cold and extremely humid weather conditions. Decrease the coldness of your hands and increase the hunting probabilities.
Pros
Waterproof action.
Perfect color for hunting.
Attractive design.
Variety of size.
Cons
Customer support is not guaranteed.
2. Heat Factory Gloves
Some people are more sensitive to the cold weather, and their body induces more coldness than others. Going hunting or hiking for these people can be a real arduous task. But the modern world assists them in this regard, too, and allows them to fulfill their wishes with the help of the warmest hunting gloves.
Product overview
Heat factory gloves come in large sizes and attractive black colors. These gloves are perfect for hiking and hunting purposes. These cold weather hunting gloves are designed to provide ultimate warmth to the hunters, for these gloves have tiny quiet magnets to keep the mitten in shape.
Apart from these features, this pair of gloves is full of outstanding features. Please take a look at them!
Extra warmth
What if we tell you that now you can hold an extra heat factory hand warmer to warm your extra cold hands? Does it sound tempting and wonderful? Yes, it is possible with these heat factory gloves. These gloves come with an additional sewn-in pocket under the fingers region.
This pocket is directly attached to the fingers. In these pockets, you can keep a hand warmer for extra warmth that will make your hands moveable even in the extreme chill weather. These gloves can be regarded as the best gloves for Alaska.
Quiet magnets
These heat factory gloves hold silent gloves in the pop-top mitten. These gloves keep the Thinsulate liner (the best insulation material) in its previous shape. This feature can give you ultimate protection from the icy cold weather, and you will be able to aim at your target in the needed second.
A bonus
Will you go for the best cold weather hunting gloves that facilitate you with a generous bonus? We can guess that the answer is a yes. The package includes one pair of heat factory hand warmers that can distract your hands from chilled weather. These hand warmers can last up to 10 hours.
It means that you can hunt for straight 10 hours comfortably. Buy these gloves and enjoy your first hunting session for free. Isn't it an attractive deal?
Pros
Extreme warm gloves.
Silent magnet action for increased protection.
Sewn-in pocket.
One pair of extra heat safety hand warmers.
Cons
Gloves are only available in large sizes.
3. Savior Heated Gloves for Men Women
If you require cold weather hunting gloves that will warm your entire hand instead of just the back of your hand, you have come to the right place. It is clear from the name; savior gloves will save you from missing your shots because of cold and immobile hands. Besides that, the electrical features of these gloves ensure exceptional warmth to your hands.
Product overview
Savior heated gloves come in a material that is a mixture of polyester and lambskin. These gloves are waterproof, windproof, and comfortable to wear. The ultimate functionality of these gloves is that these gloves can work on electrical batteries and are the perfect size for hunting. Apart from these exclusive features, you can hold anything in your hands with this firm grip.
Let's endeavor some other mind-blowing features of these gloves.
Rechargeable batteries
The world has progressed too much and invented things that a traditional man could never even dream of. These gloves come with built-in batteries that are rechargeable. For a better and improved warming experience, you can switch between three temperature levels that vary from High to Low.
The only issue with batteries is that they get out of charge and hurdles in whatever task. To cope with that problem, Savior Heat brand gives you a battery of 2200mah of 4v that can last up to 7 hours if you use them continuously. This means that now you can hunt for a longer span without any disruption in your way. Are you ready for it?
Quality material
It isn't very reassuring when you put your gloves off to use any touchscreen. Do you want to remove this obstacle? We suggest you buy Savior heated gloves because they are formed of a perfect material for touch screens. Users can browse sites or chat with friends without putting their gloves off.
Other than this feature, you can hold the objects in your hands by using these gloves because these gloves provide you with the most satisfactory grip. The palm material is anti-slippery and increases the holding ability of different things. From quality material to outstanding functionalities, these are the perfect gloves for hunting, hiking, and other athletic purposes.
Health friendly
Cold weather can deteriorate the blood circulation flow in your body, and the extreme can fail organs. People who have disturbed blood circulation can use these gloves to regulate their bloodstream and perform outdoor tasks efficiently. Savior-heated gloves are among the best cold weather gloves and can facilitate your blood flow.
Bonus
Most brands do not give you an option of cashback because they doubt the quality of products. But Savio Heated gloves give you a 30 days guarantee. In case of any defect in the gloves, you can either get them fixed for free or get total cashback.
Pros
2200 mah electrical batteries for more prolonged action.
Savior guarantee.
Temperature levels; Low, Medium, High.
Touchscreen enabled.
Anti-slippery outer body.
Cons
Available only in X-small size.
4. KastKing Fishing Gloves
If you are a fisherman and looking for appropriate gloves to satisfy you, check out the KastKing fishing gloves. KastKine proffers some unignorable functionalities to the fishermen. Users will get specific functionalities with warming hands while using these gloves.
Product overview
KastKing hunting gloves come in small sizes and an attractive and eye-catching blackout color that looks handsome on hands. These gloves are made up of latex-free neoprene material. In this way, these gloves are perfect for allergic people to latex.
Some other features of these gloves are as below:
Openable fingers
KastKing hunting gloves come in a design in which two fingers are openable, and users can expose their fingers out of these openings. These openings can be used for different purposes such as cell phone usage, firing the shot, and many others. Besides this, you can balance the temperature equilibrium within your hands.
Beneficial material
The material used in the formation of these gloves is neoprene. Neoprene is famous for its amiable and admirable features. Neoprene fiber protects users from getting abrasions and cuts that are essential in cold weather. The reason is the slowed healing process in cold weather. Also, abrasions can limit hunting activities too.
Besides this, these gloves are ultimately a perfect fit for people allergic to natural fiber Latex because KastKing hunting gloves are entirely latex-free.
Other significant features
In addition to the above-mentioned set of functionalities, these gloves will also give you some extra benefits. Like, KastKing hunting gloves are waterproof, and this ability keeps your hands warmer regardless of the outside temperature. Now you can go hunting or fishing without getting worried.
Moreover, the palm of these gloves is made up of microfiber material. This material increases the life of gloves. Also, this palm is thin and smart that enables the user to use any device without dropping it off.
Pros
Partner with Stacie Walker.
Anti-slipping palm.
Open-ended fingers for multiple uses.
Top-notch material.
Proper insulation.
Cons
Available in small sizes only.
5. Windproof Thermal Glove
For those looking for adjustable cold weather gloves, Windproof thermal gloves from OZERO can be an exciting choice for them. OZERO brand is a well-known brand for the products like gloves and other protective wearings for users.
Product Overview
Windproof thermal gloves from OZERO come in classic style with an enthralling denim black color that looks attractive. The material used in the formation of these gloves is deerskin leather and soft polar fleece. Besides the body's fabric, the inner layer of these gloves is made up of TR Thermal material.
Here are some other noteworthy features of OZERO Windproof thermal gloves.
Excessive layers
If a glove has more layers, it is evident that it will insulate more cool wind and humidity. So is the case with these gloves. To protect you from cold weather outside and enable hunting activity, these gloves come in 5 layers. Each layer uses different material.
The outermost or first layer is polar fleece. This material is excessively used in warm clothes. The fundamental role of polar fleece layer is to insulate the cold wind and weather and provide a sense of essential comfort in the winters.
The second layer is a waterproof TPU that resists water from entering the gloves. Also, this layer stops the snow from disturbing the temperature inside the gloves. This is an essential layer for it allows one to use gloves in damp environments.
The third layer is made up of a firm and robust sponge. This firm sponge is the secondary wind barrier, and it acts as the skeleton of gloves. In other words, it holds the shape of gloves even when fingers are twisted or turned around.
The fourth layer contains headlock cotton. This layer can be regarded as the most crucial layer of the gloves since it plays the primary role of warmth. Heatlok cotton traps sufficient air warms it, and keeps it inside the gloves, producing relief in cold weather. The temperature range of this layer is -30°F to -20°F. The comfortable temperature for the gloves is -20°F.
The innermost and fifth layer of the OZERO hunting gloves is made up of quite soft and skin-friendly deerskin leather. Because of its softness and tenderness does not hurt the skin, even if it is the most sensitive.
Pros
Soft and durable.
Multiple layers for assured insulation.
Genuine deerskin leather.
Double locking thermal.
Cons
The glove is only available in small sizes.
How To Buy Cold Weather Hunting Gloves 
If you are a beginner and confused about the number of gloves, you can follow the guide below to choose a pair for you.
Is the material of good quality?
First and foremost, you should check the quality of the material of your gloves. If the material used is of your standards and suits you, you should consider adding the selected gloves to your buying list. The best materials are:
Deerskin leather.
Are gloves waterproof?
The second thing you should go for in the gloves is whether there is any protective layer for water-resistant or not. Experts suggest buying the one that has a waterproof layer because it can help you in damp cold weather. The ones with an absent waterproof layer are fine to use in dry cold weather.
Are gloves comfortable?
The most crucial thing to check in the gloves is whether they are comfortable to you or not? You can check this by wearing them and stretching your fingers. If you feel no brutal reaction on your skin, gloves are acceptable. Mostly, comfortability and materials are inter-connected.
Are gloves durable?
You only invest once, and no one wants to spend money on gloves daily. So do proper research on them and buy carefully. One important thing that is crucial to check is the durability of your selected gloves. You need to check how long they will last. If they fulfill your requirements, then you should go for them.
After checking the factors mentioned above, if all of them are as per your needs in a glove, you must get your hands on it. It will assist you in hunting in cold weather.
FAQ
There have been some queries regarding the best cold weather hunting gloves that users have asked for a long time. We have responded to some of the frequently asked questions below.
Are cold weather hunting gloves worth it?
You need outfits according to the weather conditions and sensitivities. In cold weather, especially when hunting or doing other activities, having the best cold weather gloves is essential to keep your hands warm. Warm hands can perform better than cold ones.
How can I choose perfect cold weather gloves?
Choosing the best cold weather gloves can be an arduous task if you are a beginner. In that case, check the following availabilities in gloves and decide accordingly:
Waterproof ability.
Type and quality of material used.
Latex-free (If you are allergic to Latex).
Are cold weather hunting gloves expensive?
Compared to casual gloves, cold weather hunting gloves are a bit expensive; but they are worth it. This increased price is the change of material used, waterproof functionality, and more layers of fibers. You can buy an ideal pair for 30$.
Is it necessary to buy cold weather hunting gloves?
It is not a hard and fast rule to buy cold weather gloves to go hunting in cold weather. But it is suggested by experts to use these gloves for better safety and protection.
If you still have any queries, let us know, and we will help you out with that problem.
Conclusion
The leaving cold weather hunting glove in the market is Heat Factory Gloves because of its electrical functionality. The runner-up glove is Windproof Thermal Glove because of its multi-layers system.
Happy Shopping!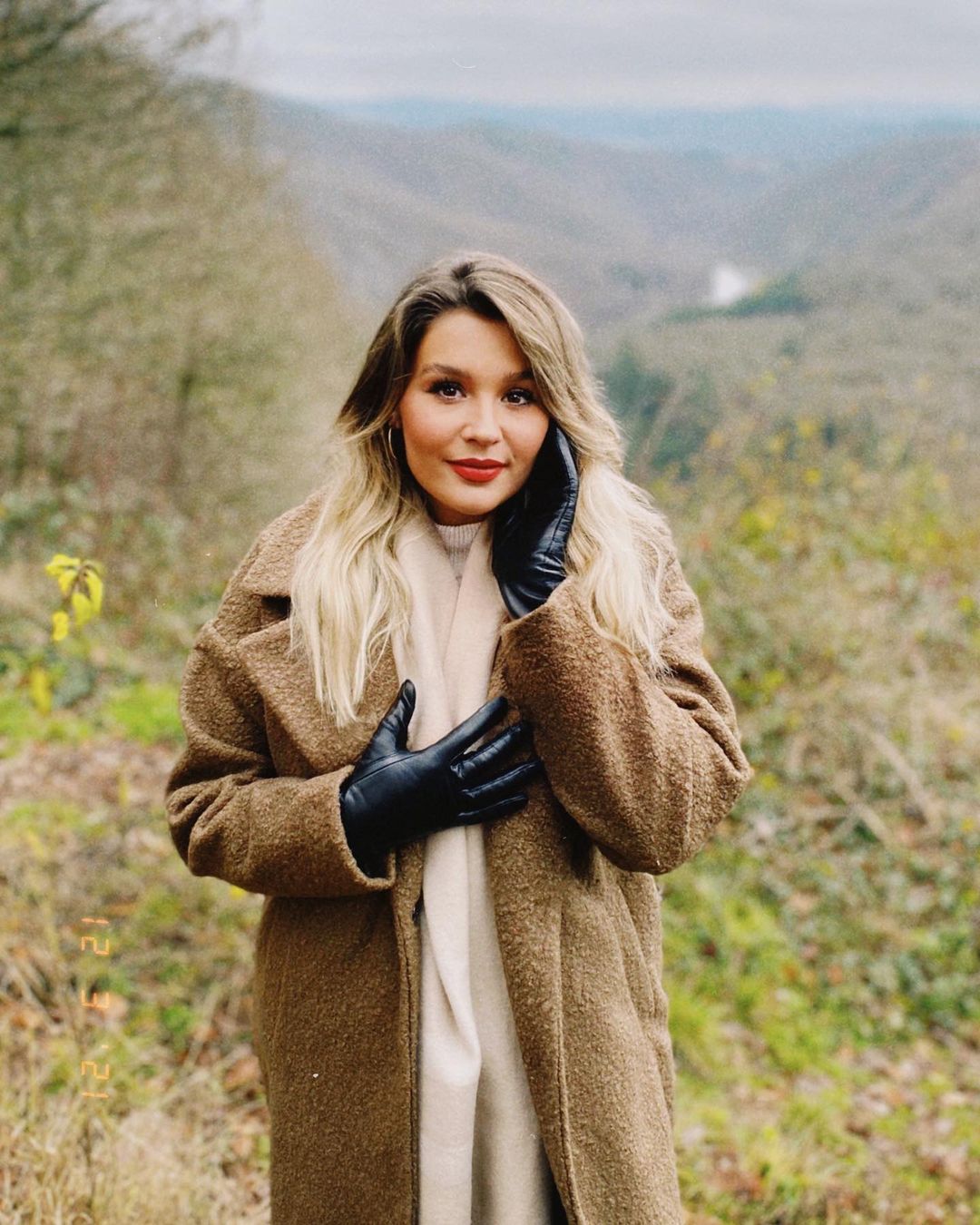 I am not a good blogger but I started blogging when I was in my college. one day scrolling my social media pages and top of the page one notification was coming like this " earn money from blogging".then I clicked that notification. After that, I was confused that which niche is better for me. Finally, I selected the niche and I was comfortable with that glove's reviewer.