Treat your hands with greater warmth through high-quality gloves this winter. No matter how lower the temperature gets, you can still capture your lovely memories in snow. These photography gloves are common in colder regions, where people tend to keep themselves extra warm. Their attire isn't complete without them because besides photography, they are also perfect for other outdoor activities.
However, finding a perfect pair of winter gloves can get puzzling and result in a back-breaking task. But hold on! Get your hands on the best available gloves. This blog will quench your thirst for the best available winter photography gloves in town. Here is a complete buying guide for you.
Why Do You Need Winter Gloves For Outdoor Photography?
Whether you are winter camping or hitting the slopes, these gloves with extraordinary features are up for the challenge. Imagine ruining your beautiful landscape portraits with your hands freezing and shivering. But buying a pair of outdoor photography gloves not only give you warmth and comfort but also offers a secure grip.
You can avoid slipping and crashing your equipment if you get your hands on these grippy products. It's no surprise that they will work like magic when handling your gadget while keeping you warm.
On top of that, keeping your hands cold in such conditions can be painful and unpleasant. It's even more dangerous with serious consequences like frostbite.
Top 9 Must-Have Winter Gloves
Just like your other photography gadgets, winter gloves are also must-have accessories, especially during winters. Capture your flamboyant moments in a matter of seconds with stylish yet high performing winter gloves.
Let's drill down more into some of the top-selling gloves for photography in the winter.
1. Vallerret Markhof Pro V3 Photography Club
From streets to the peaks, this is the next-generation photography glove that you will surely love. The V3 version has it all from the previous Markhof Pro Model versions. It will be a great and versatile choice for most of your winter days.
Here are some of the features that continue to make Markhof Pro V3 the consumer's favorite choice.
Get the dial access without needing to expose skin to the chill. It comes with FlipTech Finger Caps along with magnets, and you just have to roll over the caps. It is an everyday glove with perfect Mid-weight thickness. Such gloves come in all sizes, i.e. XS, S, M, L, and XXL.
Moving ahead to the materials used, it uses genuine goat leather. It's a warm and fitted glove featuring a 100% Merino Wool Liner working best against the weather. Pro V3 also has an extra layer of Thinsulate Insulation (C100/C70) and a ball of merino wool inside. Besides providing you with a great camera feel with its dexterity, it has a DWR fabric with a laminated membrane.
The handy secret pocket for a spare SD card or a microfiber cloth has a tripod-key embedded. This stylish photography glove also has a soft suede wipe for the instant wipe. It is ergonomic that adjusts easily with a flexible jersey. Its jersey cuff enables the capturer to slip on and slip off easily. Moreover, its unique palm print provides stress-free camera control and a non-slip grip.
Although it does has extra warmth to battle low-temperature conditions, it is not ideal for arctic or deep winter.
Pros
Flip-Tech finger caps with magnets
Features a high performing Insulation
Comfortable, durable and water-resistive
Provides excellent camera feel
SD-card pocket installed with a tripod key
A true suede wipe
Non-slip Grip
Multiple sizing options
Cons
Unsuitable for arctic and deep winters
2. Pgytech Photography Gloves
It's a time to capture your favorite moments, even in freezing weather. You will not regret these premium photography gloves from Pgytech after purchasing them.
To protect your hands against cold, the Pgytech gloves use polyurethane material. Out of four layers, the outermost one exhibits high-density polyester fabric to repel water. It is highly breathable and ensures outdoor rain and snow waterproof. Moving on to the next layer, it is windproof that prevents any breeze from entering. It helps to halt the heat loss caused by airflow. Then all praise to its Hipora liner that can absorb moisture and sweat. Finally comes the innermost layer providing excellent Insulation no matter how icy it gets. Integrated with 3M Thinsulate cotton, it is highly cold-proof and offers much better performance. Its cold-proof ability is 1.5 times better than down feather and five times than ordinary fiber.
Besides photography, this lightweight and flexible product is also suitable for other outdoor activities like drone flying in winters. Its smart three-finger cutout sets off your drone flying without taking off the gloves. It also keeps you warm and enables full finger flexibility at a time. The sensory fingertips help you run touchscreens with ease. Moreover, the anti-slip palm gives you a good grip and an anti-lost buckle for secure storage.
Needless to say, Pgytech gloves allow you to shoot in extremely low temperatures. However, it may not suit everyone's hand as the sizing runs quite small.
Pros
Intensely warm yet lightweight
Breathable, water-repellent layer
Windproof membrane
Waterproof HIPORA liner
Exhibits 3M Thinsulate cotton
Compatible touch screen
PU anti-slip palm print
Cons
3. FRDM Cold Weather Convertible Mittens
FRDM Water Proof Convertible Snow Mittens will provide you with the exact warmth you need. It keeps fingers together and let you enjoy the coldest weather conditions. Equipped with a TPU-coated zipper, the convertible mittens help you take your best shots. Not just photography, it is also applicable to all snow sports, skiing, snowboarding, snowmobiling, and other outdoor recreations. Indeed, a perfect accessory for avid outdoor people.
Don't worry if the temperature is at 0°; continue your adventure with this durable and comfortable product. It has goat leather in the palm area to provide more durability. The high-quality materials make it weatherproof and repel water. These convertible snow mittens feature a HIPORA breathable insert. Now, say goodbye to your sweaty hands!
You can get full dial access as well as mid-weight thickness. Its Insulation weighs 8 ounces on the backside and 3 ounces on the palm side. It also has a nose wipe at the back thumb, pairing clips and removable wrist leashes. The extended gauntlet cuff keeps your wrist secure.
The unisex sizing chart of this product may be confusing for some buyers, but please buy an additional larger size. It is because this mitt runs small on sizes.
Pros
Durable & long-lasting goat leather
Sewin-in Nose wipe
Extended Gauntlet cuff
Clinch straps
High-Pile Berber fleece
Perfect Insulation: not too bulky & not too thin
Weatherproof and breathable materials
Easily hand and finger accessibility
Cons
Size runs small
It might not be usable if it's less than 0°
4. Palmyth Photography Gloves with removable fingertips
A black-grey pair made of faux leather is perfect for winter photography, fishing, motorcycling, etc. You can enjoy all your adventures in the snow without spending much. It is highly affordable without any compromise on its quality.
The flip-back thumb, index and middle finger, and thumbs caps with metal buttons help you operate your camera effectively. Its size is adjustable for any wrist size because of the Velcro strap. In addition to water-repellant fabric, it has a plush fleece backing for good thermal Insulation.
Consider the palm area for durability and partial synthetic leather for gripping qualities. It also has an elastic cuff made of neoprene for preventing the breeze get in. Apart from this, it has three cut fingers design to make it suitable for photographers, hunters, fishers, hikers, and cyclists.
With pros come the cons, these photography gloves, although they provide water-resistivity yet are not ideal for heavy rain. It might not keep your hands warm in extreme deep winters and heavy snow. Also, the sizing chart recommends selecting a plus size for a more comfortable fit.
Pros
Breathable water-repellent
Windproof softshell
Plush fleece backing: better thermal Insulation
Elastic cuff and three cut finger design
Budget-friendly yet guarantees durability
Excellent gripping abilities
Cons
Can't resist heavy rain or snow
Not very warm for extremely cold weathers
5. The Heat company Heat 3 Smart Gloves
Welcome the winters and let your photography skills speak with these Heat 3 Smart gloves. Owning these third generation gloves (hence named as Heat 3) from the leading The Heat Company will be a sure win. They provide you with exceptional warmth during extremely cold weather. Unlike other gloves, these mittens can withstand cold, icy weather in deep winters.
Available in six colours, the Heat 3 gloves also allow superior grip and control. Its designing material includes 100% goat leather which is soft, robust, and reliable. The photography specific gloves are different from heat three smart gloves for Special Force's purpose. They have the liner sewn in and touch screen compatibility.
Additionally, its Primaloft Gold synthetic down Insulation provides the warmth you need this winter. It's a waterproof yet highly breathable construction. You can also hold your car keys, credit card, cash or anything in its zippered pocket at the back. It has more extended cuffs with drawstrings that conserve heat and dismiss wind or snow out.
If you are willing to spend more, it's worth buying a product. However, it may not be the right option for those on a tight budget. Also, the magnets holding the flap back are not strong enough for some users.
Pros
Highly breathable, durable and comfortable
Windproof and waterproof shell
Best Primaloft gold synthetic thermal insulation
Exceptional grip and camera control
100% soft and robust goat weather
Touchscreen-Compatible liner fingers
Zippered pocket for heat hand warmer
Ideal for deep winters
Cons
Not fingerless, so turning rotational dials can be problematic
A bit expensive
6. Vital Salveo Half-finger recovery gloves
Enjoy the mild winter air with the stretchy fingerless recovery gloves by Vital Salveo. It's an amalgam of both style and functions.
The innovative Germanium and Bamboo charcoal materials can ease your pain and allow mobility of fingers. It supports you to have better performance on sports activity. It has stretchable, soft and all-day breathable fibre. It's lightweight thus, also suitable for typewriters who type a lot daily. Now get your office work done while comfortable typing in the cold weather.
Apart from that, one major bonus point of using these gloves is that they offer mild compression. It helps stabilize muscles and reduces the joints swelling. Thus, a perfect choice for people with arthritis.
Coming to the negative side, these gloves might not work effectively in freezing weather. The open fingerless design of the gloves can be exposed to the snow. And, it's too small and thin, making it harder to remove from the hands.
Pros
Unique fingerless design allows more freedom
High-Performance function
Features innovative fiber using Germanium and Bamboo Charcoal
Regulates blood flow and relieve pain
Allow better grip
Unisex – ideal for men and women
Cons
Not fully waterproof
Unable to keep you warm in highly low temperatures
7. RucPac Professional tech gloves
Hold your camera with these "specially designed for operating devices" gloves by RucPac. Made with a rubberized palm provides a strong grip. It has a touch screen compatible with thumb and forefingers. It provides maximum sensory feedback that will help you capture memories and text messages. Honestly, if you are hunting for stylish yet elegant gloves for mild weather, RucPac pro-tech gloves make the right choice.
Don't worry about the size, as it uses stretchy material. This product comes in 2 unisex large/medium and small sizes. It may not be workable if it gets extremely low outside yet has other important benefits.
Pros
Designed for Tech equipment operators
Light, warm and comfortable
Exhibit rubberized palm grip
Touch screen compatible fingertips
Maximum durability and dexterity
Weather-resistant and insulated
Cons
Not ideal for highly freezing weathers
8. GearTOP touchscreen thermal gloves
Besides photography, GearTop thermal gloves are perfect for any kind of sport. It uses a quick-dry, breathable material that refreshes your skin. It has hook and loop closure types. Such thin easy-to-handle gloves enable finger maneuverability. The index finger and tips make them touchscreen compatible. It allows you to handle your camera firmly in challenging weather conditions.
It's a good product for footballers, tennis players, drivers, heavy equipment operators, athletes and hikers.
They are the best investment for use as photography but unfit for harsh cold weather.
Pros
Warm and comfortable
Easy-grip and finger maneuverability
Patterned silicone grips
Lightweight and windproof
Smartphone sensitive
Suitable for any kind of sports
Cons
Not fit for intensely cold weather
9. Bruceriver Men's pure wool knitted gloves with Thinsulate lining
Fly your drone with much ease during the winter season using these Bruceriver gloves. You will definitely experience exceptional warmth and enjoy your photography sessions with full zeal. In addition to its high-quality wool knitted outer shell, it offers 40 g of Thinsulate Insulation with fleece lining. It maximizes heat retention.
100% high-quality wool- the warmest natural material makes its outer shell. It exhibits an elastic rib-knit cuff to make your experience more enjoyable. It's comfortable to wear and affordable as well.
You have to clean and maintain the wool gloves precisely to increase their longevity. Moreover, it also gives a secure grip, but it would have been more secured if it had rubberized palm area. It is also not much water-phobic.
Pros
High-quality wool knitted outer shell
Thinsulate Insulation with fleece lining
Comfortable to wear
Budget-friendly
Some have touchscreen function
It uses an elastic rib-knit cuff
Cons
Not highly water repellant
Lacks rubberized grip
Consider These Tips When Buying Photography Winter Gloves
If you are a photographer who is thriving to find a perfect pair of gloves this winter, you must have a keen look. It's important to note that your gloves choice will largely rely on the extent of your work, what kinds of shooting, is it and where. For instance, the weather conditions of your workplace will decide which Insulation is best. You may need light Insulation to carry out short shoots and mild ones if you go on an exploring venture. In areas where the temperature is below the zero point, you will surely need gloves with 200 to 400 g of Insulation.
However, the common must-consider trait is that you can adjust the camera controls comfortably. Consider these following useful tips before you buy your new photography gloves this year.
Determine the size
Sizing is an important factor to have a look at. Your gloves must fit perfectly to your hands and not be too tight or too loose. You should prefer the one which has adjustable cuffs to not only warm your hands but wrists too. It is also advisable to get one size plus as it will better conserve the heat by keeping the breeze out.
If the gloves are too tight, it can restrict the finger mobility and freedom to move freely. It will also block the way for skin to breathe. On the other hand, if you get loose gloves, then extra material can flap around, thus causing trouble. It will annoy your work, especially when you have to click small keys. However, getting the right size will solve your all problems, and you will experience perfect clicks.
In addition, please note that not all companies display the same size measuring chart. Measure your hand size first, and make sure to ask for the size chart from your supplier.
Look for Breathability
Needless to say, it's one of the essential factors that you must take into account. Gloves made of breathable materials basically absorb the moisture and keep the palm dry. Thus, your gloves must be breathable to avoid sweaty hands.
Check reliable grip
Another thing that you need to look at in these cold-weather photography gears is their good grip and ergonomics. Its grip depends on the type of material used for its palm area. Usually, leather and rubber provide a natural grip even if you hold the equipment with one hand only. Silicone glove parts are also flawless.
Always check the non-slip feature of gloves. Of course, you will never want your precious equipment to drop accidentally due to loose gloves grip. It's important to keep your cameras safe and secure during outdoor sessions. Therefore, the best pair of photography gloves must have a strong grip for you can grasp them with more security, especially in cold weather. Time to say goodbye to slipping and dropping of your expensive tools!
Choose the best Insulation
Buying the gloves with the best thermal Insulation must be your priority because it's the primary purpose you know. Choosing the right insulating material type can be a puzzling task since it greatly affects your shooting abilities. You can retain the heat in the hands if you buy gloves made of fleece, cotton, and Thinsulate. The right choice depends on your requirements.
Fleece is lightweight and insulate the hands from chill weather but not freezing temperatures. In addition, cotton or foam is affordable and lightweight. It can also provide warmth in cold weather but not in extremely cold weather. Lastly, Thinsulate is the best insulating choice for winter outdoor sessions. It has thin construction hence, high dexterity. You will experience comfort, warmth and breathable features.
Ensure waterproof and wind-resistivity
The chill breeze will cool your hands in a matter of seconds; even it's not that cold outside. You need solid protection against the wind to keep yourself warm. The outer material must be wind-resistive and block the wind from entering inside. Buying leather gloves won't make your hands get numb while capturing pictures. Your work also lasts longer outside.
Besides protection against wind, the material of the glove must also be water-repellant. It must not let the moisture in and allow you to do photography in snow or rain. Moreover, the leather can be wind or moisture resistant, but it will not seal the heat well. Therefore you need a glove with an inner lining made of fleece, wool, microfiber, Thinsulate and PrimaLoft.
Must be Touchscreen Compatible
Many cameras or mobile phones you use have built-in touchscreens. To get easy access to your dial log or to control your camera digits, you must buy touchscreen-compatible winter gloves. You would not have to take off your gloves to receive a call or manipulate your camera amidst cold days with this feature. Change the settings or take a shot with a sensitive fingertip winter glove with better results.
Have extra pockets
To give you more information, some of the best-designed photography gloves have small pockets for quick, handy storage. You can put your spare SD card, SIM card, hand heat warmer, microfiber, etc. You can also store your lens clothe here. But this feature is a choice and not a must-have.
Washing of Winter Photography Gloves
After you have purchased your essential photography gear, it's time to maintain it and keep it clean. It will let the gloves last longer. Learn how to handle your winter gloves.
Some winter gloves have more durability and can last longer when hand-washed or cleaned in a laundry bag. Similarly, gloves with silicone patterns on the palm are also machine-washable. Moreover, gloves with touchscreen compatible fiber require careful washing and maintenance.
If your pair has wool material, precisely clean it with simple steps. Wash them through your hands in warm water by adding a little detergent. Then, let them stay for about 10-15 minutes. Put them flat on a clean place and then store them if dried thoroughly. Do not hang dry them since it can distort the shape of the gloves.
Also, Thinsulate insulation gloves require sinking in cold water (not warm or cold) home wash. Steam press and sun-drying are not advisable to Thinsulate gloves. For leather gloves, never put them through a wash. Add any leather-friendly or oil-based soap and rub it gently. Let it try and polish the surface.
Heading over to some frequently asked queries.
Will Leather Gloves Keep My Hands Warm?
Leather is a fancy material that is excellent for wind protection but may not perform the best insulation capabilities. It is because it does not have small holes to retain the heat inside. However, it is an important exterior insulation material that protects the hands against the chill wind. It blocks the wind from entering, thus playing an important role in regulating the warmth of hands, especially on a windy day. To sum up, using leather gloves is much better than wearing no gloves at all.
Can You Wash Gloves In the Washing Machines?
Mostly, all gloves are all right to throw in the washing machines or laundry bags. If your gloves ready to wash are cotton, polyester, or wool gloves, then you can use cold water with mild detergent. For materials like nylon, soak them in warm water and then hand wash them with some detergent. Moreover, spray the waterproof gloves with alcohol or hydrogen peroxide. And, the suede gloves should always be cleaned by a professional dry cleaner.
Is Leather Provide More Warmth Than Wool?
No, the leather may not be warmer in terms of retaining the heat because it is not soft or porous. In contrast, wool is a soft fabric with a thick insulation layer to hold the heat from hands. It retains heat better than leather but doesn't offer well protection against an outside cool wind. At the same time, leather is a good wind-resistant and water-repellent.
To get the most out of winter gloves, get a pair of combined leather and wool gloves. They must have a solid leather exterior to prevent the wind and moisture from letting in. And, they also have an inner wool lining that will seal the heat produced by hands.
How Do I Pick The Right Photography Winter Gloves?
Your selections largely depend on the location of the shoot and the weather conditions. If the weather is light cold or mild, then thickness with mid-weight thickness is fine. But, if the weather goes beyond the absolute value, then take the thick insulation gloves with you. You must also consider the right size, water-resistive, and win-protection features, as well as a secure grip. Your gloves must be highly comfortable, breathable, and easy to handle.
All gloves possess unique features and great functionality with pros and cons. You can't find an ideal glove for you, but you can choose the most suitable one for you depending on your requirements.
Can You Put Hand Warmers In Your Gloves?
You can use your warmers on enclosed surfaces only like mittens, gloves and boots. Some gloves have a secret pocket for handy storage. Don't put them in gloves with ventilation.
How Tight Should My Winter Photography Gloves Be?
An adequate fitted glove should fit easily, allowing sufficient room at the end. The space must be set by pinching about a 1/4th of an inch of fabric at the end of outstretched fingers. One more thing to ensure is that your palm must be inside the cuff such that your wrist does not expose.
How Should I Press Buttons Wearing Winter Gloves?
Most of the best ones are lightweight and possess touchscreen-compatible fabric. It solves the clicking problems and saves you from taking off the gloves again and again. For mild winter conditions, you can also go with fingerless designs to make adjustments with a good feel.
The Bottom Line
Photographers who like outdoor shoots such as wildlife, family portraits in snow, and landscape must take their gloves with them. It's an absolute necessity to have the right equipment before you go out. Always look for gloves that can keep you warm but, most importantly, allow you to control your camera digits or to change your lenses. Your gloves must be windproof, water-repellant, breathable and hold a secure grip. In a nutshell, whatever gloves you choose, make sure to clean them carefully according to the given instructions.
Don't let the cold weather affect your portraits in winters. Bring on winter, wear these gloves and Capture your most favorite scenes now!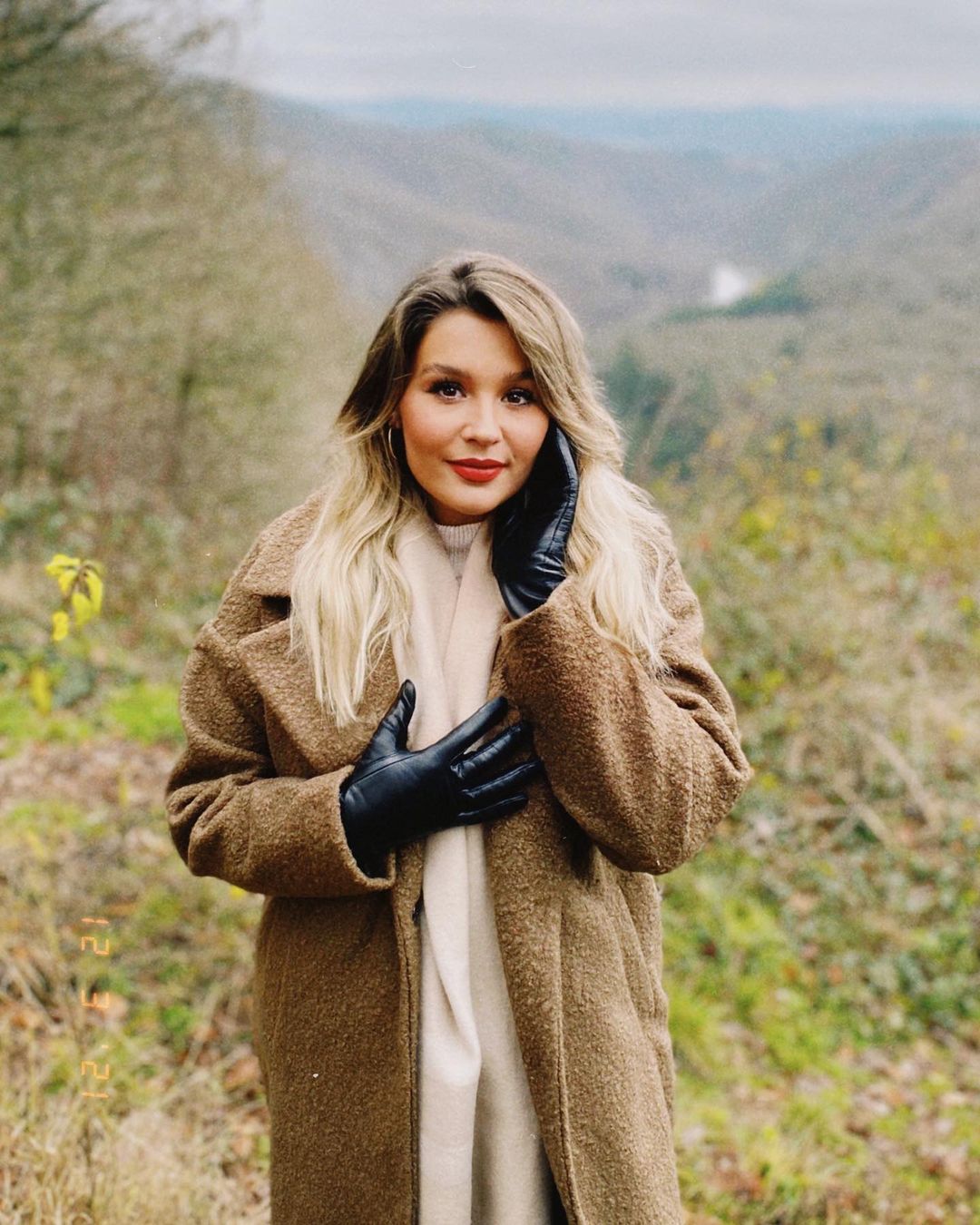 I am not a good blogger but I started blogging when I was in my college. one day scrolling my social media pages and top of the page one notification was coming like this " earn money from blogging".then I clicked that notification. After that, I was confused that which niche is better for me. Finally, I selected the niche and I was comfortable with that glove's reviewer.