Did you notice the protective gear law enforcement agents wear gloves in the movies? Gloves aren't just for them, though. A good pair of gloves last a long time and is versatile. This is more applicable if your gloves are tactical ones.
Sure, tactical gloves are versatile, but you'll have to do proper research before getting them. These gloves can be used for any heavy-duty work. Hands-on professions, motorcycle riding, or other hobbies- you can do all with one pair of gloves. Tactical gloves can help you keep your hands warm during cold weather too. If you're looking for the best tactical gloves for cold weather, keep reading below for more.
Who Should Wear Tactical Gloves?
A lot of people, if we're being honest. Tactical gloves are designed to be versatile. The main object of tactical gloves design is to make sure you can use them wherever you want.
Tactical gloves are a borderline staple for people in law enforcement. They were designed with a law enforcement agency as the primary user. The gloves are made of specific materials that protect the hands and don't mess up the user's flexibility and speed. Tactical gloves help with lifting or gripping heavy firearms. You can shoot and defend without thinking about your hand protection or speed.
Tactical gloves are a must for people in motorsports and cycling. Tactical gloves protect the user from burns from surfaces like hot exhausts. Gloves also help grip the throttle and reduce the pressure on your hands from pulling it.
People who do long-range sports should wear tactical gloves. Gloves streamline your form and protect your hands from the reactive forces of your instruments. You should also wear tactical gloves if you're into hunting.
How Are Tactical Gloves Different From Standard Gloves?
Tactical gloves have different material, fit, and durability levels than standard gloves. These glove material is more protective than standard gloves. It is usually water-resistant, sweatproof, and more on the harder side. Make sure your gloves will protect your hands from cuts, burns, and other possible injuries.
Tactical gloves are designed differently than standard gloves. Tactical gloves have a more snug fit compared to standard gloves. The knuckle and finger parts of the glove have more protective materials. The protective material placement is more strategic than standard gloves.
The material of tactical gloves is much more durable. The gloves are designed to last for a long time and take whatever you throw their way.
What Are The Types Of Tactical Gloves?
Yes, tactical gloves can be different depending on why you're getting one. Tactical gloves are a pretty broad term. There are three major types of tactical gloves.
Snipers Gauntlet
As the name suggests, the sniper's gauntlet is designed explicitly for snipers (and sometimes other firearm handlers, depending on the weapon). Sniper's gauntlet gloves have a higher dexterity level than regular gloves.
The material for this is thinner than other tactical gloves. Since the material is light, this glove doesn't give you heavy protection. The highlight of the sniper's gauntlet is the grip-friendly material that keeps your firearm steady and the range of motion.
Sniper's gauntlet lets the snipers move their hands freely and place it on the trigger without taking up the space to pull it.
Needlestick
Needlesticks gloves are geared toward tactical workers who need extra protection from sharp or pointy objects. Needlestick gloves material is thicker than ordinary tactical gloves.
The additional protection layers are placed more strategically to protect against cuts or punctures. Needle sticks are mainly used by law enforcement agents and heavy industry workers.
All-Terrain
As you can already tell from the name, this kind of tactical gloves is managed to survive in any type of environment. All-terrain is more of a multipurpose glove, and its features change depending on the glove.
Some of them come with extra paddings, some are thin like needlestick, and sometimes it has unique material on the fingertips for touchscreen devices.
All-terrain gloves have a wide range of users. They are primarily used in shooting sports, driving, and trekking. It's an excellent option for all kinds of weather, especially cold ones. If you can pick the right one, all-terrain will give you more warmth than other tactical gloves.
Are Thicker Tactical Gloves Better?
Depends on your objective. It may look like thicker tactical gloves are better because they give you better protection, but that isn't the case. At least not always. Thick tactical gloves are better for you if you need them for protective reasons.
If you're in law enforcement or a profession where hand injuries are normal, thicker gloves can be better. If you live where the weather gets freezing, thicker gloves will be better.
If you deal with firearms, then a strong grip is more important, and many thin tactical gloves can get you that.
Needlesticks are designed explicitly for shooting purposes, and they're thinner than most gloves. So no, thicker tactical gloves aren't automatically better. The better choice depends on why you need gloves and what situation you'll be dealing with.
6 Best Tactical Gloves for Cold Weather Review
1. Mechanix Wear: M-Pact MultiCam Tactical Work Gloves
Mechanix is one of the most popular tactical glove manufacturers, and they did justice to tactical gloves with this model. M-Pact Multicam is one of the strongest tactical gloves. The glove is camouflage and comes in 4 different colors. All colors are seamless and blend easily.
M-Pact is designed for law enforcement and similar professions. They have a velcro wrist closure and are very comfortable around them. The gloves are only 4.8 ounces, so they feel very lightweight. You won't even feel like you have anything on after wearing them. The gloves can withstand heavy equipment handling all year round and still last long.
M-Pact has protective layers around the palms and fingers to save you from cuts and other injuries. It is waterproof and uses the special TrekDry formula to keep your hands cool. You won't have to worry about your hands sweating or losing grip because of it.
Pros
Made of waterproof material
Easy to wear velcro closing
Added impact protection
Padding for extra protection
Touchscreen capable
Cons
Not fire resistant
Average protection against cold
2. TAC9ER Tactical Gloves for Men
Tac9er is another good option for law enforcement agents. You may not hear Tac9er's name a lot, but they are a strong contender for best tactical gloves winner. This is a paintball glove, so the features are more similar to a sniper's gauntlet than other types. The glove only comes in black and is a Kevlar one.
Tac9er gloves are paintball gloves, so the design is geared toward people who are into CQB sports. But that isn't the only place where this glove is used. Tac9er tactical gloves are made of a thinner material suitable for non-extreme motorsports. They are good for hiking, trekking, and other situations where you need a good grip.
Tac9er is lined with Kevlar so that it will give you maximum protection. Its actual material of it is thinner and breathable. It gives you a comfortable shooting grip and makes it a good option for less extreme activities like gardening or woodwork. Tac9er is heat and temperature resistant. It comes with a hook and adjustable loop closure. This means you won't have to worry about the closure wearing off.
Pros
Kevlar lining for maximum protection
Heat, temperature, and cut resistant
Strong palm grip
Ambidextrous orientation
Anti-slip fabric
Cons
Not puncture resistant
Sizing can be a problem
You have to break them in
3. Mechanix Wear: The Original MultiCam Tactical Work Gloves
Yes, this is the second entry for Mechanix. There is a reason they're so popular in the tactical glove user community: their wide range of excellent tactical gloves. The original version of the Multicam series is a perfect example of how excellent the Mechanix gloves are. It's a camouflage glove, and it comes in 4 different colors. All of them blend out with the surrounding almost perfectly.
The Multicam version is designed for law enforcement and similar professions. It has a hook and loop closure and is very comfortable around it. The loop is nylon, so it is easier to carry in your backpack when you're not wearing them.
The gloves weigh 3.2 ounces, so they feel very lightweight and breathable. The material may look thin but don't be fooled, they hold up against the cold well. The gloves can withstand heavy equipment handling all year round and still last long.
Original Multicam gloves have protective layers around the fingers to save you from cuts and other injuries. It uses the special TrekDry formula to keep your hands cool. You won't have to worry about your hands sweating or losing grip because of it. The thin material makes it more flexible and easier to shoot with. This is why it is a good option for law enforcement agents.
Pros
Thin and breathable material
Touch capable fingers
Reinforced fingers for better grip
Machine washable
Cons
The size chart can be inaccurate
No impact protection
No palm padding
4. Hot Shot Men's Camo Defender Glove
Most gloves on this list are for law enforcement agents, but this one is different. Hot Shot defender glove is a good option for you if you're into fishing or other outdoor activities. They claim to be suitable for hunting, too, but we'll get to that later. The gloves are pretty sturdy and last long unless you use them for heavy-duty work.
The defender glove is made of polyester materials. They come with an elastic wrist closure and are very comfortable around the closure area. They are only 4.8 ounces, so they feel pretty lightweight.
The material is breathable, and you won't even feel like you have anything on after wearing them. The gloves have a mid-level tolerance for excessive use.
Hot Shot defender gloves are the best tactical option for cold weather. The glove has 4 layers of insulation material sewn into it, so it withstands cold better than other options. The glove is also water-resistant (mostly) and comes with a camo printing to make it more suitable for hunting.
Pros
Easy to wear
Good protection against cold weather
Waterproof material
Strong palm and grip
Cons
Not touchscreen capable
Bulky, hard to shoot with
It can't withstand heavy use
5. Magpul Technical Glove Lightweight Work Gloves
Magpul is another common name among tactical glove users. Their tactical gloves are known to be slick and capable of taking excessive use. The lightweight version is geared toward heavy-duty outdoor work like construction and long-range sports. The glove comes in 4 colors and is known to be durable.
The lightweight work glove is designed for utility workers and other people in the heavy work industry. It has a pullover wrist closure and is very easy to put on. These are the lightest glove design of the Magpul tactical lineup. The material is suede, so it is a very breathable and has a high resistance level.
The material may be lightweight, but this is one of the most durable gloves on this list. The thin material gives you extra dexterity. The suede material will protect you from abrasion and other hand injuries. The glove is designed to provide you with additional flexibility for shooting.
Pros
Easy to put on
High durability
Slick and good fit
Touch capability
Cons
Not waterproof
Touch capability only works on three fingers
6. GORELOX Winter Warm Gloves
If you're looking for an option specifically to keep your hands warm, this one is for you. Gorelax was designed for winter sports, so protection against cold is one of its key features. It comes with a zipper-style wrist closure and is highly durable.
The warm winter gloves have a double fleece lining that gives you maximum warmth. The glove is waterproof but is recommended not to keep wet for a long time. The glove has a firm grip and comes with an added anti-slip material in the palm area.
Pros
Protection against cold weather
Anti-slip material
Touchscreen capable
Cons
Not exactly waterproof
No protective layers
 Buying Guide for Finding The Best Tactical Gloves
Tactical gloves are all good and excellent, but only if you buy the right pair. What gloves you'll get depends on what profession you're in and many other factors. Here are some factors you should consider before buying tactical gloves.
Design and Material
Design and material is the essential factor for tactical gloves. Different people need different material gloves to get the job done. Sometimes you'll need extra protection, and warmth will be the most important thing for you.
Water resistance, fast drying feature, and breathable material are some factors you should consider regardless of your objective. Add more design factors like a protective layer and warmth based on the situation you'll need them for.
Durability
The main catch of tactical gloves is their durability. Your glove material must be durable no matter why you're getting them. Look for options that are known to last a long time. Another thing you should look for is reinforced stitching. Check the quality of manufacturing before buying a pair.
Sizing and Fit
Sizing is a pretty big issue when it comes to tactical gloves. Most of the gloves have different size charts, so you'll have to measure your hands before buying them. The problem is size charts aren't always accurate.
Sometimes the size runs smaller than the measurements given in the size chart. So you'll have to check and compare the sizing before buying your preferred pair of gloves.
Care and Maintenance
It goes without saying. Most people think tactical gloves don't need much care, but that depends on the gloves. Some gloves (especially those targeted at law enforcement agents) are made with highly durable material, so they need less care and maintenance.
But some other gloves (like the ones targeted for winter sports) take more maintenance to last long. Before buying a pair of tactical gloves, check and see how much care they'll need, and only go for the ones you can maintain.
FAQ
These were the basics of tactical gloves. We understand you may have more questions about this, so here is a FAQ section for your question.
Are tactical gloves worth it?
Yes, they are. Some professions demand tactical gloves for hand protection. Tactical gloves can protect your hands from cuts, burns, and other injuries. Tactical gloves are versatile, durable, and last a long time. So yes, tactical gloves are worth it.
Can anyone use tactical gloves?
Pretty much yes. Anyone is allowed to use tactical gloves. It can be for severe professional reasons, necessary for a hobby, or just for protection against cold. If a tactical glove matches the list of what you're looking for, feel free to go for it.
How tight should tactical gloves be?
Your tactical gloves should be a snug fit on your hands. If the glove is too tight, you'll have to deal with excess sweet and limited movement. If the glove is too big, it will be too bulky and won't stay in your hands. So the proper fit should be snug. The fit should sit on your hand nicely and give you full access to the movement.
Are Tactical Gloves Machine Washable?
Depends on the glove material. Some materials are machine washable, but most of them aren't. You'll have to check the label on the packaging to know if your tactical gloves are machine was friendly.
Conclusion
And here you have it, our pick for best tactical gloves for cold weather. All the options on this list are excellent, but our pick for the overall best would be the Mechanix M-Pact. You can go for the other Mechanix glove if you want, but if you're looking for something for cold weather specifically, we suggest going for the Gorlox tactical glove.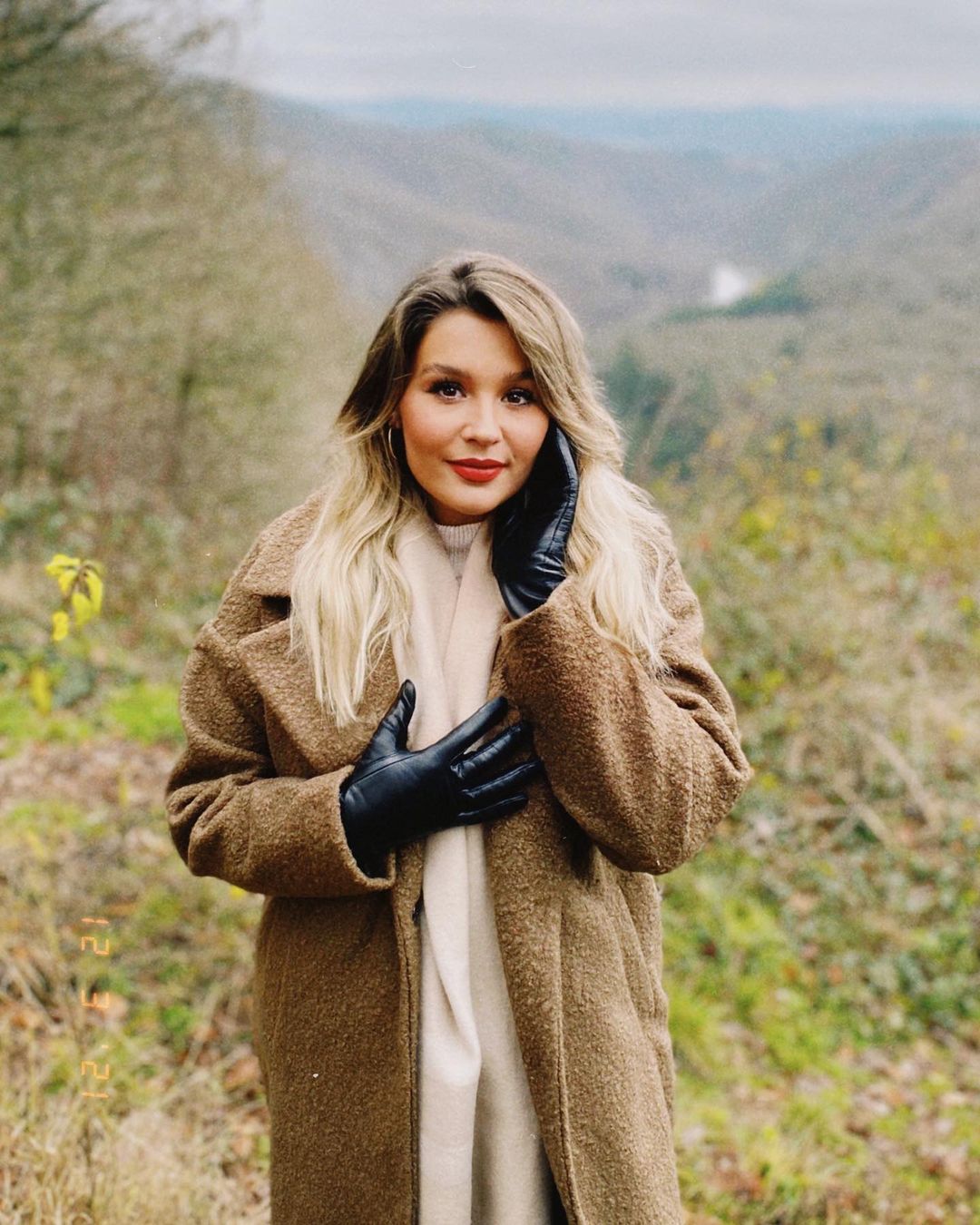 I am not a good blogger but I started blogging when I was in my college. one day scrolling my social media pages and top of the page one notification was coming like this " earn money from blogging".then I clicked that notification. After that, I was confused that which niche is better for me. Finally, I selected the niche and I was comfortable with that glove's reviewer.