Some local sellers sell outfielder gloves with a tag of best outfield gloves, but they are not actually the best outfield gloves. They deceive you for the sake of their benefit. These sellers are continuously degrading the quality of the market. We have reviewed some best outfield gloves for you to save you from getting deceived.
Outfield gloves play a vital role in the baseball field. Since the variable speed of the ball can cause multiple injuries in the hands of an outfielder, experts suggest wearing the finest outfield glove. This glove can act as a barrier between the outfield and the ball and consequently save the player from getting injured.
There are some other advantages of using outfield gloves too. For instance, gloves can increase the range to catch the ball for outfielders. Besides this, the web used in the gloves makes sure that the ball does not pop out of the palm once it hits the palm of the gloves. Here are some best outfield gloves that you surely would love to know about.
5 Best Outfield Gloves Review
1. WILSON A2000 Baseball Glove Series
WILSON is an internationally acknowledged brand of baseball and related items. The brand's signature is quality, so the products are the finest in quality, and the brand does not compromise over quality. WILSON has been providing baseball services for more than a century now. The baseball gloves of this brand can be regarded as the best outfield gloves.
Product Overview
WILSON A2000 baseball gloves are in large sizes (12.25″). The size is slightly larger than the standard ones, but these are acceptable. High-quality leather is used in the glove's body, and the color of these outfield gloves is Black and Gray. The hand orientation of this glove is the right-hand throw. It means that the glove will go in your left hand and throw the ball with your right hand.
Do you wish to know the details of these features? Let's do it!
Snakeskin
We all know the strength of snakeskin. WILSON has used the same microfiber (Snakeskin) to form these outfield gloves. As the body of a snake, these gloves are sturdy and rugged. SnakeSkin is a microfiber that is twice as durable compared to Pro Stock Leather and lighter in weight than it.
Comfort pack
If you are a player who loves to play with a finger outside of the glove, this glove is made for you. The feature of a flat finger binding is available in this glove. With this characteristic, an outfield will experience less pain because of the reduced space between the hand and back of the glove.
Baseball webbing
Since you are buying gloves for outfield purposes, these gloves will give you precisely what you want. WILSON A2000 baseball gloves will not disappoint you because these gloves come in pro-laced and T webbing style. T web is especially for baseball so these gloves will assist you a lot in the field.
Pros
Softer feel against your hand.
Leather material and SnakeSkin.
No abrasion.
Cons
Only large sizes are available.
2. Franklin Sports Baseball Glove
This glove is from the Franklin Sports Pro-Flex series. The Pro-Flex series contains premium products in quality, and so is this glove. This glove is specially designed for baseball, but a player can play softball with these gloves too.
Product Overview
These gloves from the Pro-Flex series of Franklin Sports are top-notch leather. These gloves are approximately 12 inches, which makes them usable for both kids and adults. The lining material is synthetic leather. Besides this, the size of these gloves is changeable, and the gloves are versatile in function.
Universality
Franklin Sports baseball gloves are universal and versatile because players can use them to play baseball and softball. You do not have to spend money on two different things for different purposes. These gloves are budget-friendly and care about your pocket. Are you ready to know more characteristics of these gloves?
Adjustable wrist
Usually, all other gloves specify the individuals who can use them because they are rigid in their size. This thing can cause trouble for you sometimes. Franklin Sports gives you a choice of negotiation in these gloves. The wrist straps of these gloves are adjustable. You can know them according to the size of your palm.
Now you and someone younger than you can use these gloves simultaneously. It would not be wrong if we say this glove is a budget savior.
Durable
To increase the durability of these gloves, manufacturers have used high-quality Cowhide leather in the palm of these gloves that provide you a softer touch. Besides this, PVC hybrid shells are also present in these gloves that make these gloves last longer, and without any repair, you can use them season to season.
Pros
Cowhide leather palm.
PVC hybrid shells.
Adjustable palm size.
Versatile in size.
Cons
Non-guaranteed customer support or service.
3. Louisville Slugger Outfield Gloves
Louisville slugger is a famous brand associated with the best baseball bats in the market. As a rise in the demand for other outfield accessories, Louisville slugger has started the production of outfield gloves too. These baseball batting gloves are getting popular day by day because of their fine quality, attractive design, and valuable functionalities.
Product Overview
Louisville slugger outfield gloves are made of memory foam and designed in an attractive style. These gloves are almost 13 inches long and available in tropical blue color. The exterior material, leather, is robust and durable. So this glove will give you value for money. The webbing style is also reasonable and will not cause any trouble repairing.
Let's dive into more impressive characteristics of Louisville Slugger Outfield Gloves.
Extreme Comfortability Level
These gloves are made up of memory foam; it raises the comfort level for an outfielder. Memory foam is famous for its outstanding features such as:
Keeping the hands of the outfielder dry.
Increasing the grip to catch the ball.
Saving outfielders' hands from wounds and injuries.
Providing a softer wearing experience.
In addition to the memory foam, the design is perfect to set fit in the outfielders' hands. There is not much bending and straightness in the shape of these gloves that enable an outfielder to place their hand readily in the gloves and do well in the field.
Stronger and durable
Besides the quality of material, the webbing strategy of these gloves is up to the mark. Manufacturers have applied closed weave webbing style in these outfield gloves. The benefit of the closed weave web is that it provides more power to the gloves and makes them durable. The webbing style is closed but not complex.
Simple webbing style assists in the easy repair of the gloves. Breaking of the outfield glove is blatant. In that case, an outfielder cannot keep buying new gloves after every broken glove; he instead gets it repaired. Repairing is only accessible in the simple webbing style condition. So in this way, repairing these gloves is a piece of cake for these gloves.
Larger capacity
Louisville slugger outfield gloves are among the best outfield gloves you will find in the market. These gloves are specially designed for softball. If you are familiar with some baseball knowledge, you must know that softball requires more space than baseball.
So, by wearing these gloves, you can easily play softball and baseball. Save your money from getting wasted on buying different gloves for different purposes.
Pros
Durable and budget-friendly.
Simple webbing.
Greater capacity.
Cons
4. Mizuno Prime Elite Baseball Glove
Suppose you are an outfielder looking for outfield gloves with attractive design and outstanding functioning. These are the best fit for you. Mizuno is a USA-based brand that provides services in the different sports aspects. You can get any sports equipment from Mizuno's website, from golf to baseball. While following the legacy, Mizuno has produced great outfield gloves.
Product Overview
Mizuno Prime Elite gloves are, especially for baseball. Being a baseball glove, it facilitates you with different noteworthy features, such as; the leather body giving these gloves strength and durability. Mahogany color blesses these gloves with an enthralling look, and the Tan Shock 2 webbing style makes these gloves professional for outfielders.
Flexibility
In prime elite Mizuno gloves, the brand has introduced finger core technology. If you are going through a challenging play, casual gloves cannot stand you, but Mizuno prime elite outfield gloves are here to assist you. The improved and latest technology provides fingers flexibility and function well in tough play.
Pro soft palm
Besides your win, these gloves also take care of your palm. You can play well only if you are safe and sound, and these baseball gloves ensure it. The ultra-soft pro palm offers a super soft touch to your palm that leaves no scratch on your skin no matter how hard you play.
Astounding leather quality
In the case of some other baseball gloves, they get out of shape quite early. This can cost you a great expense of buying gloves and a waste of your time. Mizuno has used sumptuous Mahogany leather in these gloves to save your time and money. This type of leather retains its shape in no time and makes gloves robust and rugged, just like your skills.
Pros
Prime elite features.
Well-known and sports-oriented brand.
Mahogany leather.
Tan shock 2 web.
Cons
The size is pretty significant.
5. Franklin Sports Softball Glove
Are you a female outfielder and looking for the best outfield gloves? We have got you. Franklin sports are MLB, NFL, MLS, NHL, and college sports gear. Over a significant period, franklin sports have been producing quality sports equipment. These sports equipment are famous worldwide, and so are these softball gloves.
Product overview
To provide women with equal sports opportunities, Franklin Sports have launched Franklin sports softball gloves that are professional in softball matches. The size of these gloves is 12 inches. The gloves are perfect to use for infielders and outfielders. Apart from it, the gloves are lightweight and durable.
Adjustable wrist
To provide infielders and outfielders with a firmer grip on the ball, these gloves feature an adjustable wrist. Players can tighten or loosen the wrist size according to the situation. This feature is sporadic in outfield gloves.
Lightweight design
It is a biological fact that one cannot perform any task well with a tired hand. Keeping this in view, this softball glove comes in a highly lightweight design. No matter how long you keep it in your hands, it will not cause a sense of tiredness, and you will be ready to play longer than usual.
Pros
Perfect for softball and baseball.
Soft pocket.
Budget-friendly.
Cons
No variety of colors or sizes.
What to looks before buying an Outfield Gloves
If you are a newbie outfielder and facing trouble finding the right pick for you, we are here to help you with a buying guide. You can follow these guidelines to buy the best outfield gloves for yourself.
Size of gloves
Finding the right size of outfielder gloves is essential. This can be regarded as the primary thing you need to focus on because the quality and charm of gloves do not matter if the glove doesn't fit in your hands. If the size is more or less than your hands, you will not use it effectively.
How can you find the correct size on your first try? That can be challenging for you if you have no previous experience in the field. The best and ideal choice, in this case, is that you should get your hands on the size between 12.5″ and 12.75″. This is neither too large nor too small. In easier words, you can use them while playing without any encounter of difficulty.
Quality of material
In quality of the material of outfield gloves, there are two factors to keep in view:
Outer Material.
Internal material.
You have to check the quality of both materials as any of them can cause trouble for you if not examined properly. The question about material quality is, what is the suitable material to go for?
There is no proper and confirmed definition of perfect material because it varies according to the conditions. But as we assist you in other fields, we will not leave you helpless here too. We will suggest that the internal material of your selected outfield glove should be soft and skin-friendly. This is because you will not get any wounds on your skin.
As far as it is concerned with the outer material, it should be a robust and hard one that no external factor could make any changes in it too quickly. Leather as an exterior material is highly suggested (if pure leather is available, it is best).
Web style
If we look broadly, we infer that webbing does not play any role in the quality of an outfield glove, but that is wrong. Along with material quality, color, and size, webbing also contributes too much to making an outfield glove the best outfield glove.
In this fancy world, everyone likes things that are fancy and good-looking. But this can be the source of deception for many of you. Sellers use this technique to fool you. They show you attractive gloves so that you may not check the quality. The same is the case with the webbing style. Many people get attracted to stylish and modern webbing, but this can be futile. How?
The role of webbing is to hold the entire mitt together. So in this order, it should be potent. Casually, the stylish webbing in looking cannot stand long, which can waste your invested money. Experts suggest that you should get gloves with robust and straightforward webbing because no one wants to spend money repeatedly on a single thing.
Color
Beauty is deception. The same statement is applicable here. We suggest you not go for flashy and showy colors. They can be deception in disguise. Instead, you should select simple plain colors. Although they do not look excellent and appealing, they can last longer than colorful ones. Also, you do not want colors to perform well; it's the quality you need.
You also need to ensure many other features while you are visiting the market to get outfield gloves. Some of the significant factors amongst them are pocket size, palm material (it should be the softer one that will not hurt your skin), and the type of leather used in the lining of the gloves.
After checking the factors mentioned above in an outfield glove, go through some brainstorming. If you find all of these things as per your choice or desire, get the gloves and take them home!
Some tips for you
Since you are a new outfielder in the field, we are giving you some tips that will help you to get your hands on the finest outfield gloves.
Do not make the blunder of customizing your outfield gloves. Yes, this is right that you might have seen some professionals and your favorite players in the customized gloves. There is no benefit of it. It will just cost you more money. In the case of professionals, customization is free. That is why it does not matter to them. But do not waste your money on useless things.
Buy the glove with simple lacings and knittings because it helps to comfort the repairing process.
Do not buy fascinating colors because they are of no use.
Buy a durable glove's material.
FAQ
Newbies outfielders like you have asked some questions regarding baseball gloves or outfield gloves. We tried our best to clarify some of these frequently asked queries.
Is it necessary to have an expensive outfielder glove?
No, having any expensive outfield glove is not necessary. You can also have a cheaper outfield glove if it has primary characteristics in it. Typically, brands offer you slightly costly gloves, but they are worth it. If a glove has good material quality, appropriate color and size, and proper pocket glove size, you should buy it no matter what the glove's price.
You get what you pay for. If an outfield glove has all essentials, then buy it.
Does the color of outfield gloves matter in performance?
Not really. The color of outfield gloves does not matter. Many people have misunderstood this concept. They have seen some professionals with colored gloves, and they wish to have the same. Typically, the quality of gloves matters, not the color. You can buy plain and straightforward colors for yourself.
How can I determine the quality of gloves right away?
For a novice, determining the quality of gloves might be a complex undertaking. The stiffness of gloves is a unique approach to assess their quality. New gloves are usually stiff at first. In addition, there is no bubble on the palm of the gloves. You can rely on your chosen gloves if they meet these criteria.
What size should I buy as a newbie?
Selecting the size of an outfield glove is a tricky thing, but you can save yourself from buying a wrong-sized glove. The appropriate gloves to buy are between 12.5″ and 12.75″. This size is ideally fit for people of every age.
Are outfield gloves larger in size than infield gloves?
Yes, outfield gloves are more oversized because an outfielder has to cover more area. This increased size enables an outfielder to do so and ameliorates the range. Also, the pockets of the outfield glove are deeper than infield gloves.If you still have any queries regarding outfield gloves, leave a comment, and we will get back to you!
Conclusion
We expect that you have gained enough knowledge to buy the best quality outfield gloves by now. If you have less time to conduct research, you can go with our two top picks mentioned below.
Our top pick outfielder glove is WILSON A2000 Baseball Glove Series because of its snakeskin design that is super durable and strong. The runner-up best baseball glove is Mizuno Prime Elite Baseball Glove because of the worldly acknowledged brand and quality products they offer to the customers.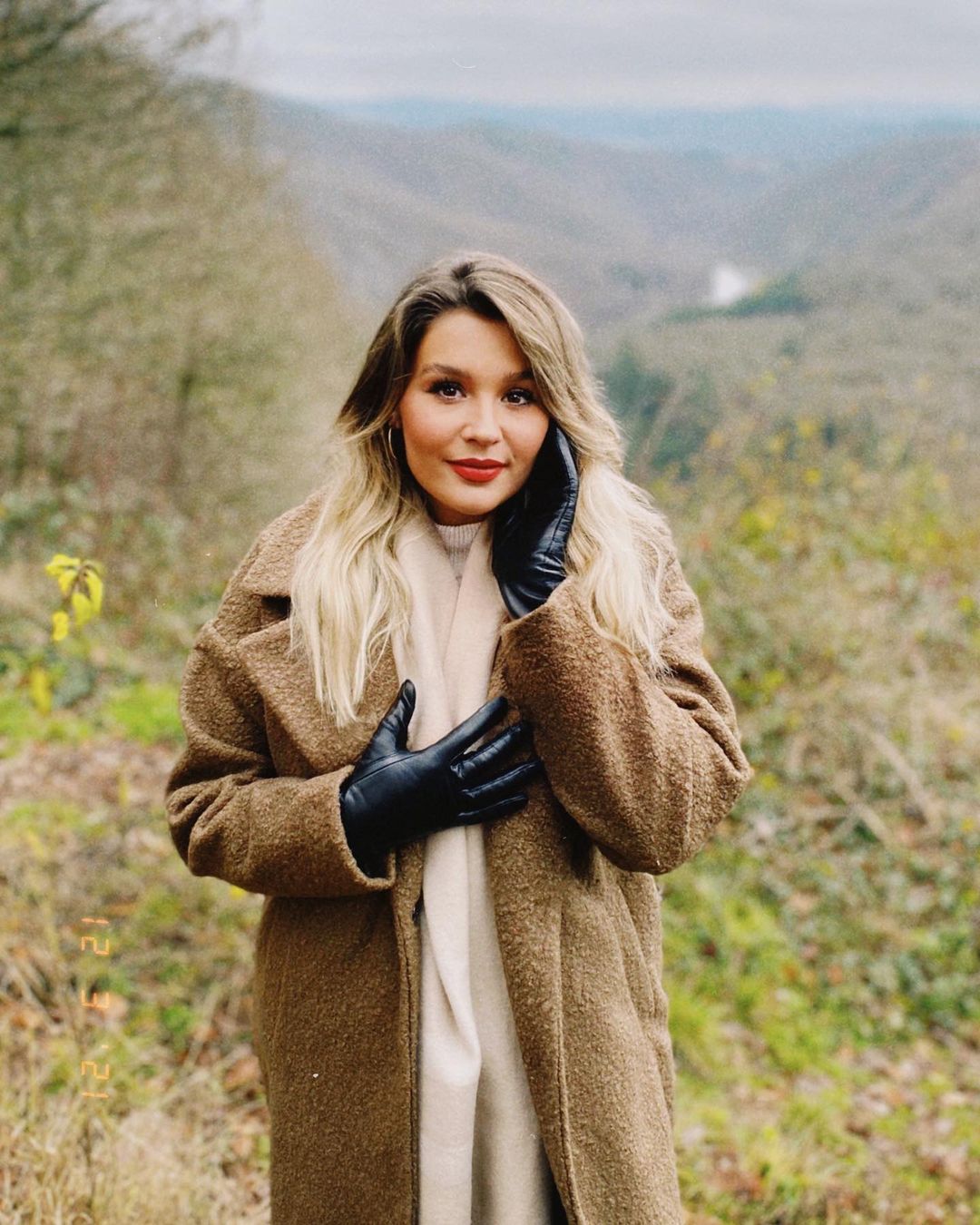 I am not a good blogger but I started blogging when I was in my college. one day scrolling my social media pages and top of the page one notification was coming like this " earn money from blogging".then I clicked that notification. After that, I was confused that which niche is better for me. Finally, I selected the niche and I was comfortable with that glove's reviewer.